Car CO2 targets: Europe needs a realistic roadmap to reach carbon neutrality
Posted On January 31, 2022
---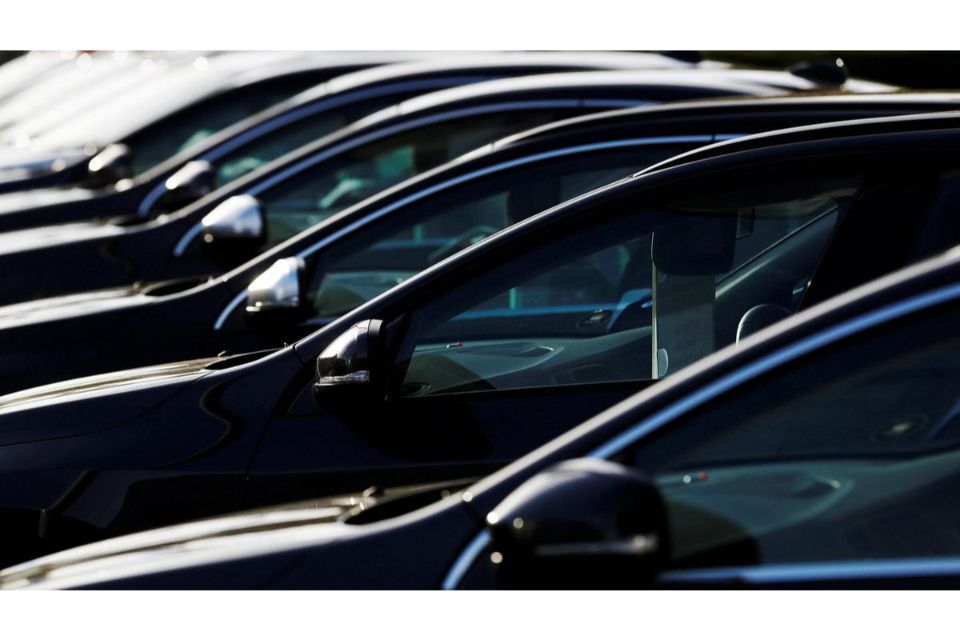 Opinion by Eric-Mark Huitema, Director General of ACEA
Last year, the European Commission published its proposal to revise the legislation that sets CO2 reduction targets for new passenger cars and vans – that was just two years after the 2025 and 2030 targets were adopted.
Since then, the European Parliament has been gearing up to share its views on the car and van CO2 proposal. The Parliament's Environment Committee (ENVI) is taking the lead on the dossier and appointed Jan Huitema MEP as its rapporteur.
Rapporteur Huitema shared his draft report on future CO2 targets in December and earlier this month ENVI members debated the report for the first time. As I have been reiterating regularly, the CO2 Regulation and the proposed Alternative Fuels Infrastructure Regulation (AFIR) that sets binding deployment targets for members states should be seen as one interlinked package. In other words, any changes to the ambition level of the CO2 targets must be reflected in the infrastructure deployment targets for national governments.
In this respect, the CO2 targets mentioned in the draft report by MEP Huitema are unfortunately unrealistic. Already the Commission proposal for a 55% CO2 cut by 2030 (compared to 2021) is very challenging. It would only be achievable with a massive ramp up of infrastructure to reach a total of some 7 million chargers, compared to 3.9 million as proposed by the Commission and just over 200,000 available today.
Going to a much steeper CO2 target for 2030, which is what rapporteur Huitema proposes, would mean that even those 7 million chargers would not suffice. Also, the suggested change to the upcoming 2025 target would simply not leave enough time to adapt due to vehicle development and production cycles, which can range from four to eleven years.
There are only three years left till 2025, and that is presuming that a final deal on the CO2 targets can actually be reached this year. Hence, ACEA agrees with the Commission that the 2025 targets should be left unchanged.
We strongly believe that a 2035 target should be set as part of the 2028 review, instead of right now. It is simply too early today to fix a 100% CO2 reduction target – which the Commission has proposed and essentially is a ban on the internal combustion engine – at a time when there are still way too many open questions. For instance, how will infrastructure roll-out and consumer uptake develop in the next few years? And what kind of game-changing technologies will hit the market between now and 2035?
To that end, the 2028 review should also provide a clear safeguard that sufficient infrastructure will be in place, linking it to how much actual progress has been made in implementation of the AFIR and the Energy Performance of Buildings Directive (EPBD).
What makes the situation more problematic is that, while they are deeply intertwined, the CO2 Regulation and the AFIR targets fall under the responsibility of different types of decision makers, both in the Council of Ministers and in the Parliament. While MEP Huitema deals with the car and van CO2 targets on behalf of ENVI, AFIR actually is the responsibility of the Transport Committee (TRAN) and a different rapporteur.
This means that if one group of decision makers changes the ambition level of one piece of legislation, it would require the other group to make sure theirs is fully synchronised! This will be an ongoing balancing act in the months to come. We will first have the Committee votes that take place in April and May, then the plenary vote on the future CO2 targets by all 705 MEPs in late May, and probably also a dialogue between the three EU institutions (the so-called 'trilogue') to hammer out a final deal.
Public support for climate action is crucial. If ambitious CO2 targets are not accompanied by realistic infrastructure deployment targets, or if their timing is not aligned with what is practically possible, the social and economic impact of a mismanaged transition to zero-carbon mobility will be huge.
First of all, there is the impact on citizens, who risk facing 'mobility poverty' if cars become too expensive. At the same time, due to ongoing supply-chain issues with microchips, and Europe's inability to produce those domestically, it is not possible for vehicle output to meet consumer demand for the latest clean vehicles. If such underlying, structural issues are not addressed at EU level, new-car targets might not have the expected effect.
Already last year, we saw that people are increasingly turning to second-hand vehicles. In the Netherlands, for example, 2021 saw a record number of older cars being imported from abroad, and that's only due to the chip shortage. If unrealistic CO2 targets or premature de facto bans on combustion engines would come into force, even less Europeans might be able to buy a new car with low or zero emissions. Indeed, policy makers must do more to guarantee that no countries or citizens are left behind, and that zero-emission vehicles will be affordable and available to everyone.
Secondly, we can't ignore the fact that ambitious CO2 targets will speed up the structural transformation of the entire automotive value chain, which will have a major impact on our economy and jobs. This will require a careful and socially-acceptable way of managing the changes in the workforce and a 'Just Transition' plan for reskilling people – something crucial that is still missing today.
The signals we keep getting from the European Parliament about even steeper CO2 targets would not give auto makers nor their suppliers, which include many SMEs, the possibility to adapt in time in order to avoid major job losses. And this is not something new, as we already warned the European Commission last year together with trade unions, employer organisations and NGOs: Europe's auto workers need much stronger guarantees that they will get that Just Transition.
If Europe keeps changing its mind about carbon reduction targets every two years, we are likely to see wide social unrest. We definitely need decisive action on climate change, no doubt about that, but we cannot risk losing the public's support by making personal mobility unaffordable for many Europeans.
At the end of the day, motor vehicle manufacturers are fully committed to bringing CO2 emissions down to zero, supporting Europe's target of reaching climate neutrality by 2050. So, let me emphasise: this is not a question of industry challenging that goal, instead we just want to get there in the most efficient way.
I am convinced that both citizens and industry players still believe in making a successful transition to zero-emission mobility, provided it is managed well and policy makers don't forget about the bigger picture. We have a joint responsibility to keep mobility affordable for all Europeans, preserve jobs for auto workers and retain the industry's global competitiveness in the long term.
The EU auto industry is currently making huge investments and going 'all in' on certain technologies, as it is fully committed to deliver zero-carbon mobility by 2050. We are taking our responsibility seriously, now it's time for the European Commission and Parliament to do the same – we are in this together after all.
It is essential that EU decision makers fully realise that they need to agree on a consistent package of measures, in particular in order to narrow the diverging gap between the ambition level of the CO2 and infrastructure targets.
---
Trending Now