Ford introduces new Ranger chassis cab variant for the first time
Posted On November 23, 2020
---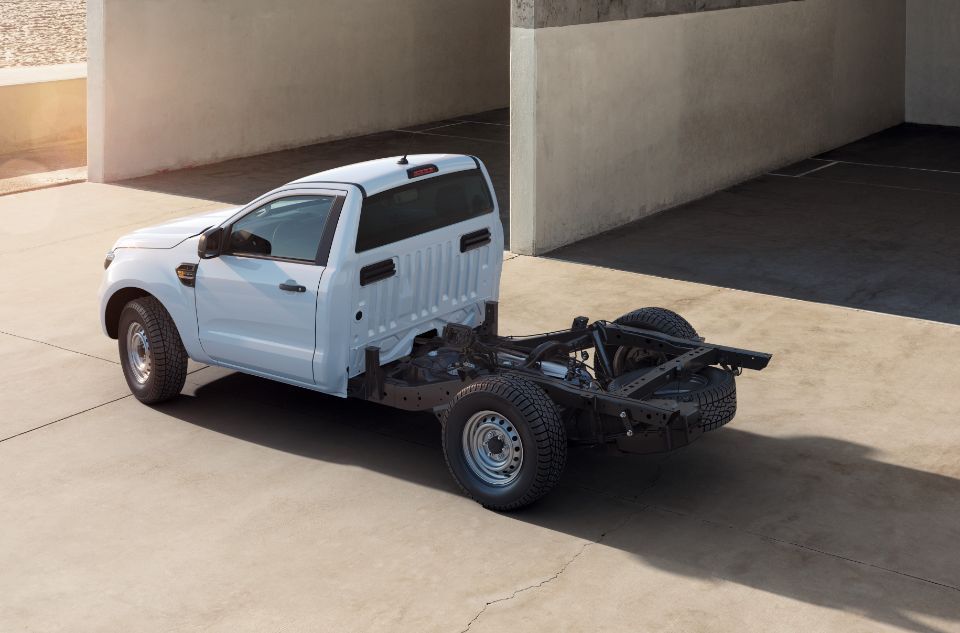 Ford is introducing a new Ranger chassis cab variant for the first time, giving customers ranging from construction to military the ability to create bespoke vehicles based on Europe's best-selling pick-up. The rugged Ranger chassis cab uses a body-on-frame construction, creating a tough donor vehicle that increases the range of potential conversion options.
Available in single-cab body style and work-oriented XL series, the Ranger chassis cab is the newest addition to the Ranger line-up that has been Europe's best-selling pick-up each year since 2015. It is available to order from January 2021.
"We've built the Ranger chassis cab for customers who work in the most demanding environments and need a tough, off-road vehicle to carry their specialist kit," said Paul Baynes, conversions manager, Commercial Vehicles, Ford of Europe.
Ranger's chassis features heavy-duty rear leaf spring suspension and a flat rear surface for converters to build upon – providing a base for conversions up to a 3,270 kg gross vehicle mass. Ranger chassis cab also provides 3,500 kg maximum towing capacity.
---
Trending Now