Auto industry calls for more EU-made semiconductors: ACEA
Posted On October 28, 2021
---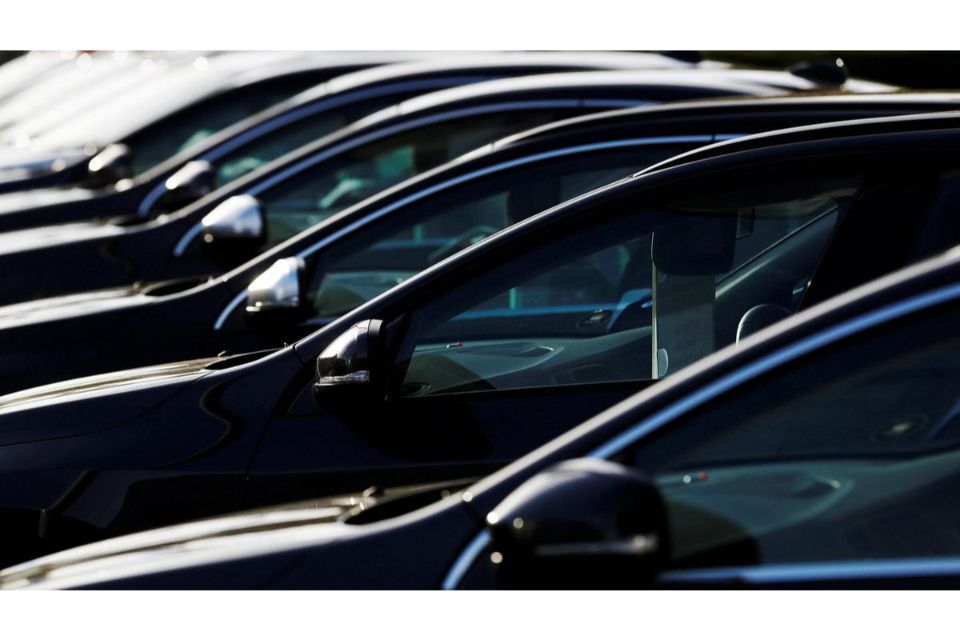 For months now, a global chip shortage is disrupting automotive supply chains and production processes, with a major impact on European automakers. That is why ACEA stresses the need to rapidly increase EU capacity to manufacture semiconductors, as we need to strengthen Europe's technological sovereignty and reduce our reliance on overseas suppliers.
Message from ACEA's Director General Eric-Mark Huitema
"While the auto industry isn't one of the biggest end-users of microchips when we look at global production, the transition to zero-emission mobility and the digitalisation of motor vehicles are dramatically increasing our industry's need for semiconductors. As we work towards a new era of mobility and a carbon-neutral EU, the success of this transformation remains uncertain as long as we don't have access to enough chips.
Because tiny microchips are essential for many important systems and the functioning of modern motor vehicles. Think for example of electrified powertrains, systems to reduce emissions, active safety features, driver assistance systems, automated and autonomous driving functions, connectivity services and even something like digital radio. Looking at the future, semiconductors are also key to artificial intelligence-based processes and other innovations that will make our vehicles even smarter.
The major problem right now is that motor vehicle manufacturers and suppliers in Europe are facing a dramatic shortage of microchips. The huge increase in demand for computers, mobile phones and other consumer electronics during the global COVID-19 pandemic surpassed the availability of semiconductors, making them very scarce. On top of that, supply chains are still being disrupted by national bottlenecks and coronavirus-related lockdowns in factories that produce microchips.
With warehouses empty and stocks depleted, the lack of microchips now has a direct impact on the production of vehicles. While this would be inconvenient at any time, it is particularly hard in the current situation with the European auto industry trying to recover from the impact of COVID‐19. According to the new ACEA Pocket Guide, car output plummeted by 23.3% during last year's crisis, down 5 million units compared to 2019, while EU commercial vehicle production took a 21% hit in 2020.
Although consumer demand for new vehicles picked up again in recent months, EU manufacturers now have to deal with partial or complete production stoppages in their factories because of the ongoing semiconductor shortage.
Unfortunately, the resulting limited availability of new vehicles, combined with the rising prices of microchips due to their scarcity, has a profound impact on consumer choice and the affordability of new vehicles. What is more, this slowdown in the renewal of the EU vehicle fleet also puts Europe's climate ambitions at risk.
When we take a closer look at the magnitude of the chip shortage's impact on the auto industry, everything seems to indicate that this problem will persist for a long period of time, possibly even stretching into 2022. As a result, production volumes in Europe will likely be substantially lower than the recovery initially expected for this year and next.
In other words, supply will not be in line with consumer demand, with vehicle deliveries being postponed. The EU car market already suffered a drop in sales so far this year. And as the latest ACEA figures show, the situation became even more severe in September, when car registrations shrank by 23.1% – marking the lowest number of September registrations since 1995.
Consequently employment has also been shrinking throughout the entire automotive value chain, at least temporarily that is. Although major layoffs have been avoided so far, many employees have already been affected. For time being, we see that flexible solutions are found during non-production periods, such as working time accounts, vacation days, short-time work, furlough schemes or temporary unemployment.
Now the big question is of course: how are we going to fix it? First of all, this is an acute supply chain issue with severe and immediate consequences for the European auto sector, so the most pressing challenges need to be addressed in the very near future. Improving the reliability of the different tiers of the microchip supply chain must be a primary goal at European level, given the complexity of the automotive value chain.
In order to avoid this from happening again in the future, Europe also needs to come up with a strategic plan to increase the production of semiconductors in the EU. It is important, however, to ensure that this new manufacturing capacity also provides the right types of chips that are used in motor vehicles.
Besides a ramp-up in the European production of cutting-edge tiny chips as small as two nanometre, increasing the availability of slightly bigger 14-28 nm microchips will remain a priority for the auto industry, as these ones are widely used by our members. Microchips that are 7 nm and smaller are already being used for some very specific automotive applications right now, but developments in AI and advanced displays will greatly increase our industry's demand for these high-tech chips in the future.
Looking at the geopolitical dimensions of this unprecedented crisis, we can see how extremely vulnerable today's semiconductor supply chain is. It has also become crystal clear that we urgently need to minimise Europe's dependency on overseas markets for these vital components. The rise in global tensions between major markets, and projections showing that chip demand will continue to increase, make the risks of Europe's chip dependency even more apparent.
As European Commission President von der Leyen emphasised in her State of the Union address in front of the European Parliament last month, the EU still largely depends on "chips manufactured in Asia. So, this is not just a matter of our competitiveness, this is also a matter of tech sovereignty." Representing major end-users of semiconductors, ACEA therefore welcomes recent announcements by European chip makers to ramp-up local manufacturing.
Likewise, we eagerly anticipate the European Chips Act that the Commission is slated to launch later this year. Which, according to von der Leyen, will "create a state-of-the-art European chip ecosystem, including production, that ensures our security of supply." Initiatives like the recently launched EU Industrial Alliance for Processors and Semiconductor Technologies are very important steps in this direction.
As ACEA we indeed believe that intensifying collaboration with partners across all levels of the supply chain and government is essential if we want to improve Europe's semiconductor resilience, both with the aim of addressing acute supply chain problems and strengthening our technological sovereignty in the long run."
---
Trending Now