Dacia reveals its new eco-friendly dealership interior
---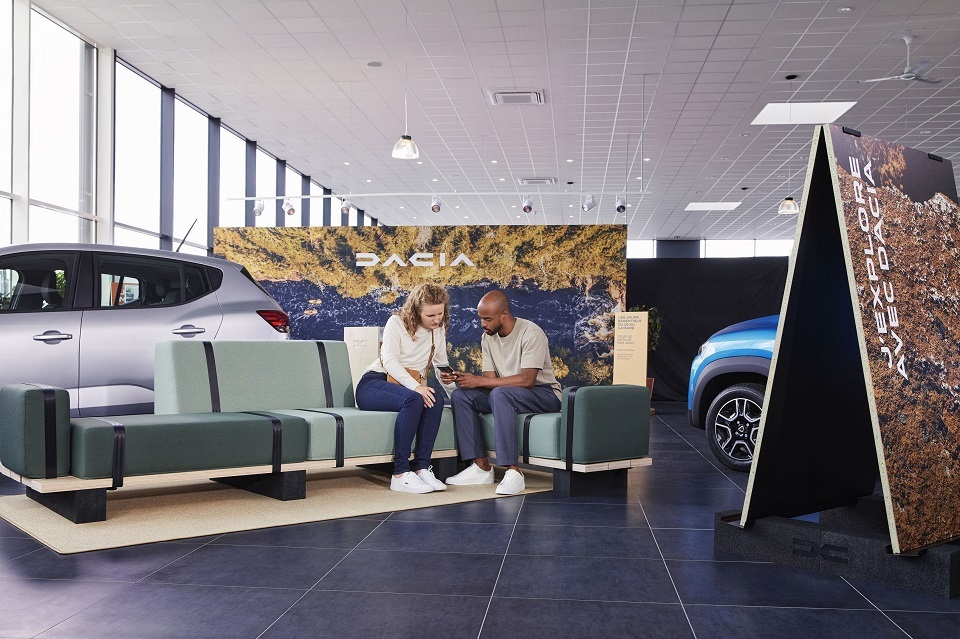 Having already adopted a bold new visual identity, Dacia goes a step further and today unveils how the new interior of its dealerships will look. The simplified design is based on the principles of being functional, flexible, eco-friendly, and cost effective. The showrooms are designed to be pared back, leaving only those features that are essential to the space and to the customer journey.
Key to the Dacia showroom design is its ability to change over time and adapt to any size dealership space. As such, three formats have been created to cover the main differences in terms of showroom size and the number of cars on display.
The requirement for flexibility is reflected in the furniture, which can be moved and changed easily. For the most part, the materials used for the likes of panels, rugs, flooring, lights, and paint are recycled and sustainable, all having been chosen in recognition of an ongoing concern for the environment.
The stands used for panels around the showroom are made from recycled tyres and pieced together using the brand's emblem.
For the first time since 2019, branded merchandise will also be available for purchase within dealerships. The relaunched collection will include items suited to outdoor adventures, such as backpacks, caps, water bottles and raincoats. Everything is eco-friendly, from how they are designed, to the way they are retailed.
---
Trending Now