Bosch seeking steady growth in Romania
Posted On October 25, 2019
---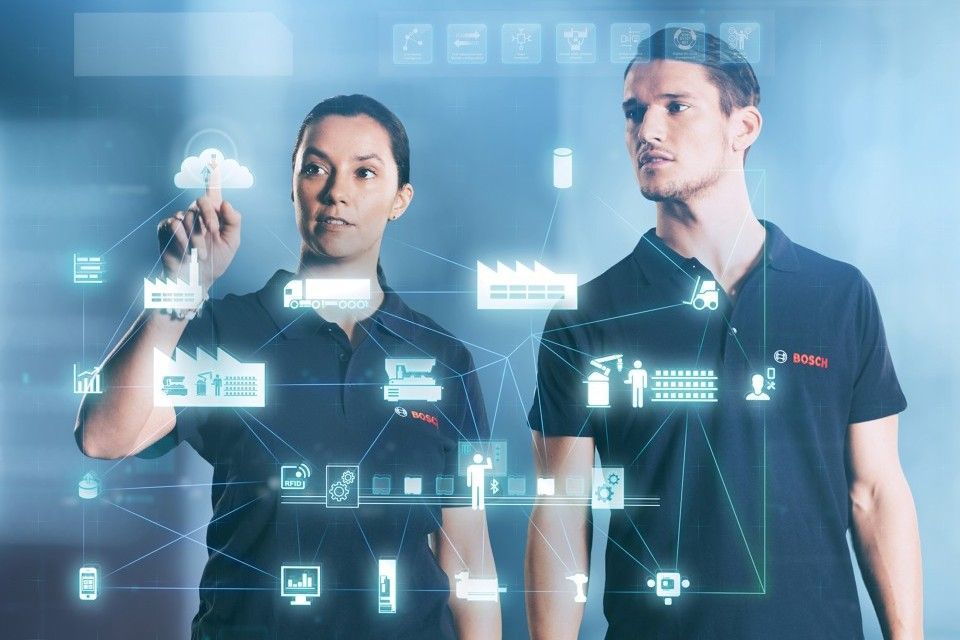 Bosch, global leader in the supply of technologies and services, ended fiscal year 2018 with consolidated sales worth 452 ​​million Euro in Romania, thus registering an increase of almost nine percent compared to the previous year. Total net sales, including sales of non-consolidated companies and domestic deliveries to affiliated companies, reached 1.2 billion Euro – representing a 29 percent increase over the previous year. "The Bosch business in Romania has grown again, very well in 2018, despite the challenging market conditions of the previous year," said Mihai Boldijar, general manager of Robert Bosch SRL and the representative of the Bosch Group in Romania.
"In 2019, 25 years after opening its subsidiary in Romania, Bosch continues to consolidate its solid position in the country, by expanding its operations," added Boldijar. "In addition, in accordance with our values ​​of sustainability and responsibility, we have decided to set up the Bosch Romania Foundation, which will provide us with the right framework to intensify our charitable activities and to be closer to the beneficiaries," said Boldijar. Given the growing challenges in the economic environment in 2019, the company expects a moderate growth in all sectors of activity in Romania this year.
The number of Bosch employees in Romania reached approximately 7,800, as of December 31, 2018, representing an annual increase of 19 percent. This number is expected to grow in 2019.
Continuing investments in Romania
Bosch invested in Romania about 120 million Euro in 2018 – especially in the development of production units for Mobility Solutions in Cluj and Blaj.
The auto electronic components factory in Jucu, county Cluj, has increased its capacity with a second production unit. The company invested approximately 45 million Euro in the new production hall, which covers an area of ​​43,400 square meters. In Cluj since 2013, Bosch has been producing electronic car products, electronic control units for airbags, for multiple room systems and driver assistance, as well as electronic safety systems, which increase road safety and driver comfort. Since its opening, the Bosch plant in Cluj has delivered over 150 million auto parts to international customers.
Also, the production unit in Blaj registered a significant development in 2018, both in terms of production and infrastructure. Due to the high demand, the company has increased its production capacity for car components, such as oxygen sensors, transmission control components and nitrogen oxide emission sensors. In addition, this year, Bosch inaugurated a new office building and laboratories, where about 250 employees will work. Also, this year, the factory relocated its warehouse to a new logistics centre with an area of ​​over 20,000 square meters. The Blaj plant will become the Bosch coordinating production unit globally for the production of detonation sensors, starting in 2020. Engines with detonation sensors can reduce fuel consumption and increase engine torque. In addition, the Blaj factory has started a professional training partnership with the "Timotei Cipariu" Technological High School, providing financial support for the workshops and the necessary equipment. High school students, who will specialize in mechanics and electrotechnics, will practice in the Bosch factory.
Research and innovation activities in Romania
Bosch has been successfully conducting research and development activities in Romania since 2013. The Cluj Engineering Centre is a young and dynamic organization, where talented engineers work on cutting-edge technology projects, such as automated management, electrical and connected mobility, as well as the Internet of Things. The R&D location has grown rapidly in recent years. Currently, about 570 employees work in the headquarters of the engineering centre in Cluj. Bosch will inaugurate its own Engineering Centre building here in early 2020. The company has invested 25 million Euro in the new office building, which is part of a modern software campus.
Growth for outsourcing business processes
Bosch Service Solutions from Timisoara, which provides business process outsourcing services in 18 languages, registered double-digit growth in 2018. Relocation to the new office building in the centre of Timisoara is an important step for the company's development in Romania. The service centre will continue to strengthen its local presence by ensuring optimal working conditions for employees and offering numerous professional development opportunities. The company has set up its own internal academy in Timisoara, an educational centre that offers training for current or potential employees. Since 2018, Bosch Service Solutions Timisoara has introduced Robotic process automation (RPA) to its portfolio, software that can be programmed to perform basic tasks within applications, becoming a digital assistant for employees.
Good performance in all Bosch business sectors 
Within the Mobility Solutions sector, the Automotive Aftermarket division registered a double-digit increase in the previous year. Bosch's network of car partners had over 350 car services in Romania in 2018. In addition, the Construction and Energy Technology sector increased last year, as sales of the Bosch Thermotechnical division continued to grow in 2018, building condensing boilers for residential buildings and industrial steam boilers. In 2019, Bosch Thermotechnics plans to launch on the Romanian market new products such as air conditioners or power plants. Moreover, the Consumer Goods sector recorded good performance in 2018. The Power Tools division recorded a positive double-digit evolution in 2018, especially in the segment of professional tools and telemeters, which have gained greater market share. BSH Electrocasnice has continued the trend of recent years, managing to have a double-digit growth. This year, BSH is celebrating 20 years since entering the local market. The company recently launched the Home Connect ecosystem, which allows the user to control household appliances throughout the home: from the washing machine to the oven. Through the Home Connect application, the user has access to all information, at any time, and can integrate different devices and brands, both inside and outside the home, using the existing Wi-Fi router. The Industrial Technology sector registered an evolution in 2018. The Rexroth Division followed Bosch's dual strategy of developing and promoting Industry 4.0, providing industry solutions connected to the local industry and implementing them within its own production units, to increase efficiency.
Commitment to education
Bosch invests in the education and professional development of its employees, in accordance with the philosophy of "lifelong learning". For example, in Timisoara, about 120 people participated in one of the development programs of the Bosch Academy in 2018: "Bosch 4 Beginners", "Junior Accounting Program", "Essential Managerial Toolkit", for the managers at the beginning of the career, or "Development Program for Middle Management". At the Training Centre in Cluj last year a team of specialists delivered about 300 training sessions for the professional and personal development of Bosch employees. In addition the Bosch Group in Romania is constantly developing programs that support the relationship between education and the business environment. For example, over 700 students participated last year in specific programs at Bosch offices in Romania. Bosch continued in 2018 with the second edition of the master's program in the field of electrical engineering and of the autonomous driving course, carried out in collaboration with the Technical University of Cluj-Napoca. Bosch will launch in 2019 a new master's program entitled "Vehicle management and control systems", in partnership with the same university. Bosch is also a trusted partner of local schools in the dual-system education project since 2013.
Currently, about 150 students are preparing for their careers of technicians in electromechanics and electronics within the Bosch production units in Blaj and Cluj.
Bosch Group's perspectives: measures on climate protection and air quality
The Bosch Group expects global economic slowdown in 2019. Despite the difficult environment in industries and regions that are important to the company, Bosch expects its sales this year to slightly exceed 2018 levels. Regardless of the short-term outlook, the company is stepping up its efforts to combat climate change and improve air quality. "Climate change is not a science-fantasy story; it really happens. If we take the Paris Agreement seriously, then the climate initiative should not only be viewed as a long-term goal. It has to happen here and now," said Volkmar Denner, Chairman of the Board of Directors of Robert Bosch GmbH, at the annual press conference. "We also take people's concerns for better air quality in cities seriously. As a leader in innovations, we want to provide technological solutions for ecological problems."
That is why Bosch is intensifying its efforts – with success already apparent – to reduce CO2 emissions. "We will be the first major industrial company to achieve the ambitious goal of CO2 neutrality in a period of just over a year," Denner announced. "All 400 Bosch locations worldwide will be CO2-neutral by 2020."
On the other hand, Bosch wants to achieve another ambitious air quality objective: "We want to reduce the air pollution level from traffic to zero. To do this, we must look beyond the hood of vehicles, "said Denner. Within this approach, the company will base its activities on three pillars: Bosch will develop technologies for the low-pollution powertrain group, work together with municipal authorities on projects to maintain a constant flow in traffic, and implement a mobility management system of the company in its own locations.
(From the print edition)
---
Trending Now