Michelin certified as Top Employers Romania 2020
Posted On January 31, 2020
---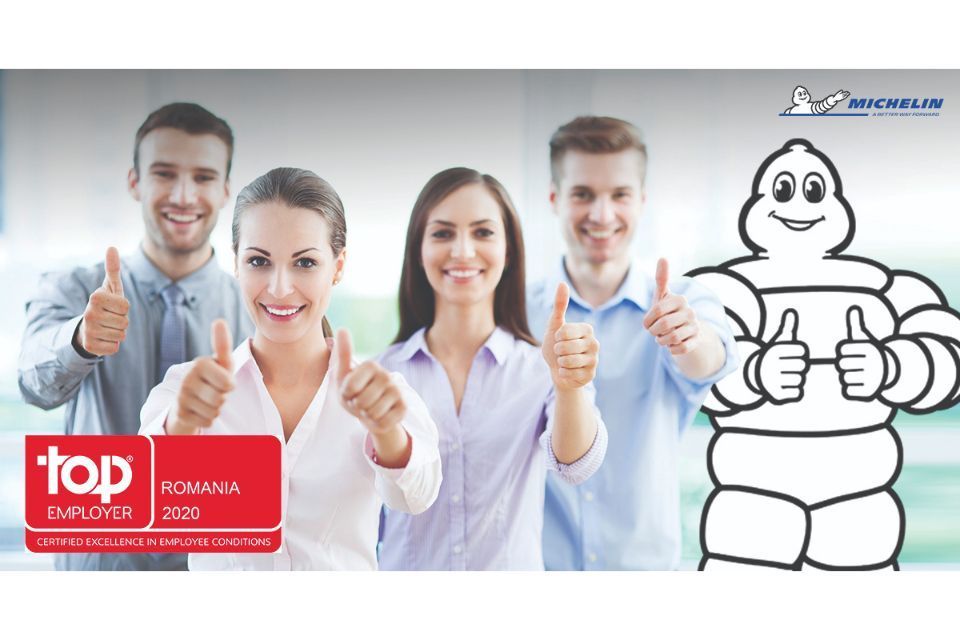 Michelin Romania has obtained the Top Employers certification after a rigorous analysis of the Top Employers Institute of Netherlands, the most prestigious award in this branch.
Each year, the Top Employers Institute conducts a thorough analysis process, looking at parameters such as strategies for identification, recruitment and integration of talent, workforce planning practices, policies for on-boarding new employees, learning and development processes, career and performance management, employee benefits, and organization culture.
"It's an honor for us to be recognized as a top employer by a global authority in this field and to be nominated among the companies which create the best working conditions for the personal and professional development of employees. (…) At Michelin we don't hire only for a position but for the whole career. We also understand that, beyond our business goal, employees have their own expectations and we are very interested in understanding and helping them achieve these expectations," says Gabriela Alexandru, Regional HR Director for Central Europe at Michelin.
---
Trending Now