Renault unveils its Morphoz electric concept car
---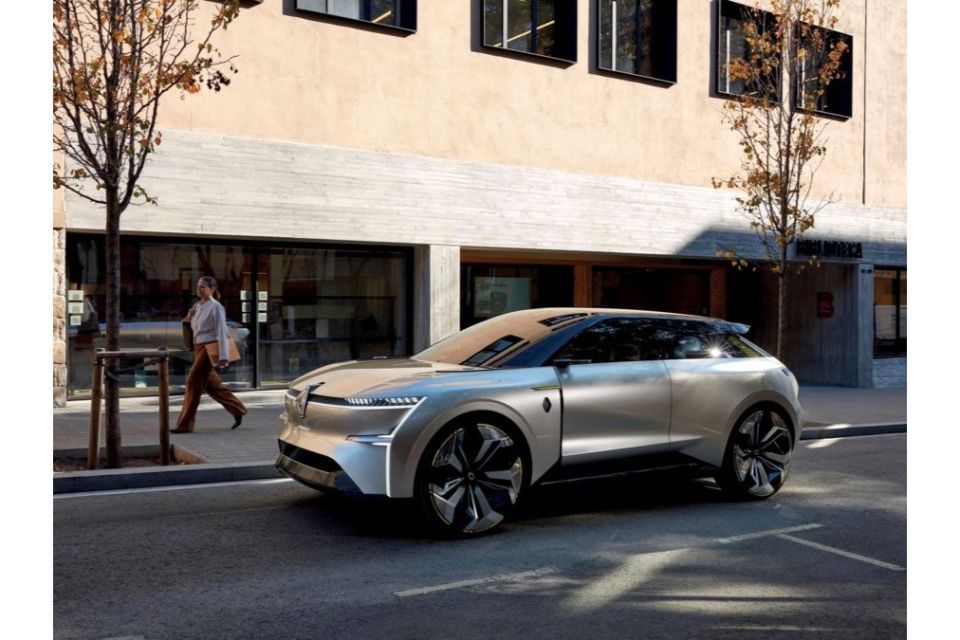 The new Morphoz concept showcases Renault's vision of sustainable mobility for all beyond 2025. Developed on the new CMF-EV platform heralding a new family of Renault electric models, Renault Morphoz is equipped with Level 3 autonomy to improve safety of passengers, pedestrians and cyclists.
Drawing on the Alliance's new modular CMF-EV 100% electric platform, it offers a number of different configurations for power, capacity and range, as well as user options and boot space.
The Renault MORPHOZ concept represents changes in technology, society, the environment and human behaviour. It is a key element of several transformational ecosystems which place sharing as a fundamental principle.
The electric vehicle has a major role in energy transition as part of a smarter, increasingly comprehensive electric ecosystem. When not being used for driving, the MORPHOZ's batteries remain in the car but can power appliances in the house or the local area via smart charging devices and V2G (Vehicle to Grid) bi-directional technology. Batteries used in the extended Travel mode are taken out of the vehicle and stored in a charging station for use in other vehicles or to power equipment such as self-service bicycle charging stations or street lighting.
As a symbol of Groupe Renault's vision of electric mobility in the years after 2025, the Morphoz is a key part of the transformation to Smart Cities, where connected technologies, smart and open data, IoT devices, smart networks, new materials and clean energies can be used to design and build a positive future.
---
Trending Now