Schaeffler Group aims for stable revenues in 2020
---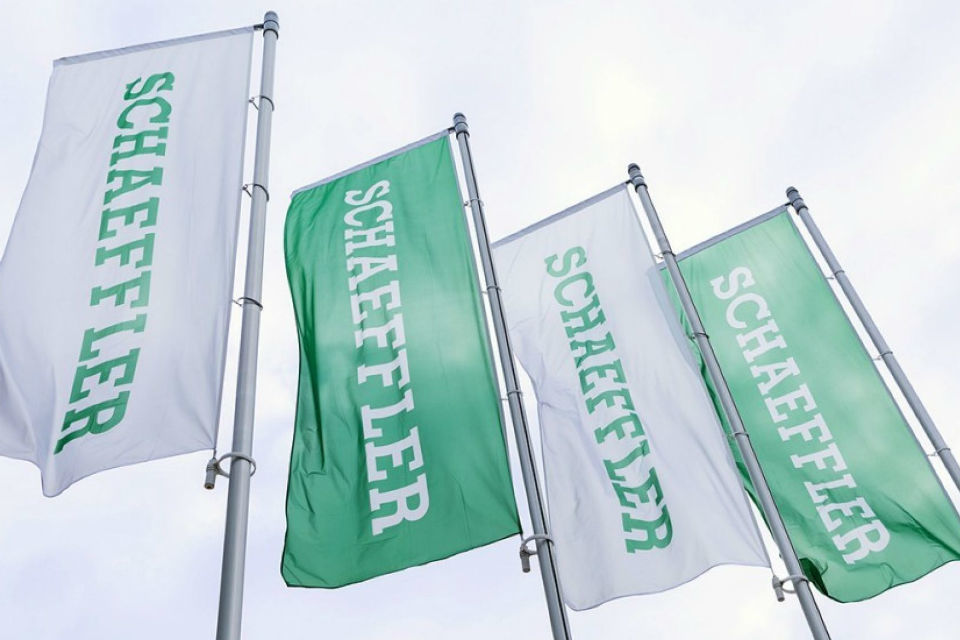 Global automotive and industrial supplier Schaeffler presented its results for 2019 today. The Schaeffler Group's revenue for the reporting period amounted to approximately 14.4 billion euros (prior year: approximately 14.2 billion euros).
The Schaeffler Group expects its revenue to grow by minus 2 to 0 percent at constant currency in 2020. In addition, the company expects to generate an EBIT margin before special items of 6.5 to 7.5 percent in 2020. The Schaeffler Group also anticipates between 300 and 400 million in free cash flow before cash in- and outflows for M&A activities for 2020.
The Schaeffler Group generated earnings before financial result, income (loss) from equity-method investees, and income taxes (EBIT) of 790 million euros (prior year: 1,354 million euros) in 2019. These earnings were affected by special items for the reporting period of 372 million euros, largely consisting of 356 million euros in expenses related to the transformation and efficiency programs established in 2019 – RACE (Automotive OEM), GRIP (Automotive Aftermarket), and FIT (Industrial).
Klaus Rosenfeld, CEO of Schaeffler AG, commented on the performance of the business in 2019: "In a challenging environment, we were able to meet our guidance for revenue growth as adjusted in July and slightly surpass the EBIT margin target. Even more encouraging is our strong free cash flow of 478 million euros, which was considerably higher than expected. Our earnings for 2019 prove that our positioning as a global automotive and industrial supplier is invaluable. In addition, we are seeing that the measures we have taken to strengthen our cost and capital efficiency as well as the three divisional programs RACE, GRIP, and FIT are paying off."
The Automotive OEM division generated 9,038 million euros (prior year: 8,996 million euros) in revenue during the year.
The division earned 491 million euros (prior year: 673 million euros) in EBIT before special items in 2019. This resulted in an EBIT margin before special items of 5.4 percent for the period, significantly less than the 7.5 percent EBIT margin reported in the prior year. Special items amounted to 209 million euros and included 204 million euros related to the program RACE. The decline in the EBIT margin before special items was primarily attributable to gross margin decreasing to 20.6 percent (prior year: 22.3 percent), mainly due to a price-driven drop in revenue and a change in product mix. In addition, gross margin was adversely affected by higher fixed costs.
The Automotive Aftermarket division reported a constant-currency drop in revenue for the reporting period of 1.1 percent to 1,848 million euros (prior year: 1,862 million euros) that was attributable to the Europe region, the region generating the highest revenue by far.
---
Trending Now