Dacia celebrates 15 years of presence in Europe, launches anniversary limited series
---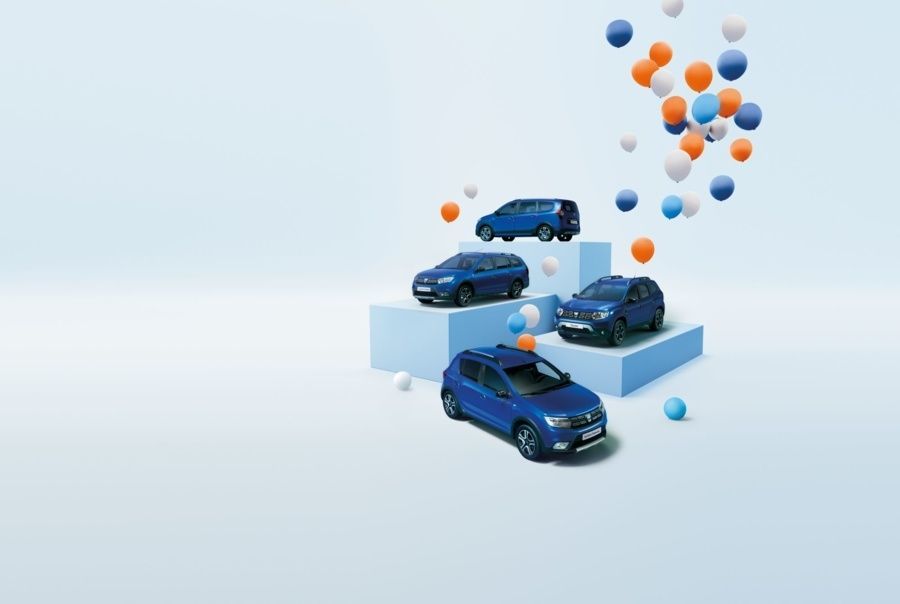 Dacia has sold 6.4 million vehicles in Europe since 2005 and has reached a 3.8 percent market share in 2019. The Romanian brand is celebrating 15 years of presence in Europe by launching an anniversary limited series.
Founded in 1966 in Romania, Dacia has always been linked to Renault: its first model, available only on the local market, was the Renault 8, re-badged as the Dacia 1100 and assembled using parts manufactured in France.
In 1999, Groupe Renault acquired the Romanian manufacturer to develop Dacia's expertise and geographical situation to market the cheapest three-box saloon on the market in Eastern Europe, which was then in the midst of reconstruction.
Unveiled in 2004, the iconic Logan model is still marketed today with cumulative sales since 2004 totaling 1.8 million units.
Dacia extended its range in 2008 with the Sandero and its SUV version, the Sandero Stepway. A new revolution began in 2010 with the release of the Dacia Duster.
The Sandero (including the Sandero Stepway) is the car with the highest private sales in 2018, and totals 2.1 million units since its release. Since 2010, 1.6 million Dusters have been sold.
Drawing on 10 years of Groupe Renault expertise, the next Dacia revolution will involve affordable electric vehicles. In March 2020, the brand unveiled its Spring electric showcar, its first all-electric model. Moreover, it will be the first city car to bear the Dacia signature. A 5-door vehicle with 4 real seats and a range close to 200 km.
---
Trending Now