Continental and Pioneer sign strategic partnership for 'new user experience'
---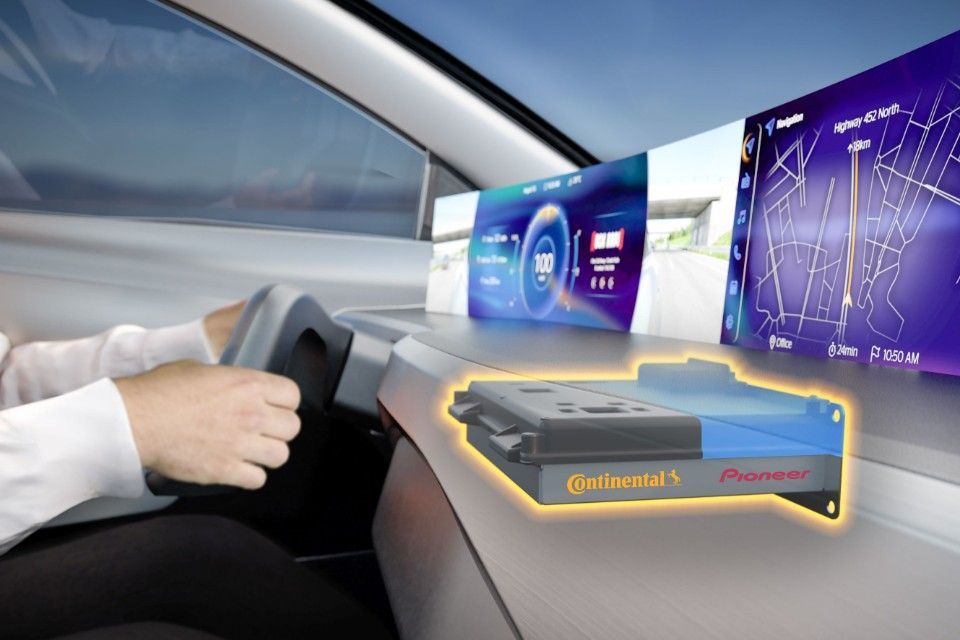 The technology company Continental and the Pioneer Corporation have signed a strategic cooperation agreement. Their integrated infotainment solution means both partners create a holistic user experience that is specially aimed at the Asian market.
Continental integrates Pioneer's entire infotainment subdomain into its high-performance computer for vehicle cockpits as part of the agreement. Integration of such extensive software packages into a complex overall solution such as the cockpit high performance computer (HPC) from Continental offers vehicle manufacturers greater flexibility regarding the development of cockpit systems.
The electronics company Pioneer, headquartered in Japan, is one of the specialists in the car entertainment sector and provides this expertise as part of the collaboration. Alongside the Cockpit HPC, Continental will be providing the partnership with its extensive integration expertise.
"The user experience plays an increasingly important role in the perception of vehicles. In particular, operating safety, pleasant design and high functionality are of paramount importance," says Frank Rabe, head of the Human Machine Interface business unit at Continental. "Our Cockpit HPC completely satisfies these requirements, including seamless integration of entire subdomains from a different source. In Pioneer, we have gained a highly competent partner that is perfect for such cooperation."
---
Trending Now