Daimler resumes Romanian production, announces maximum safety conditions for the employees of Star Transmission and Star Assembly
---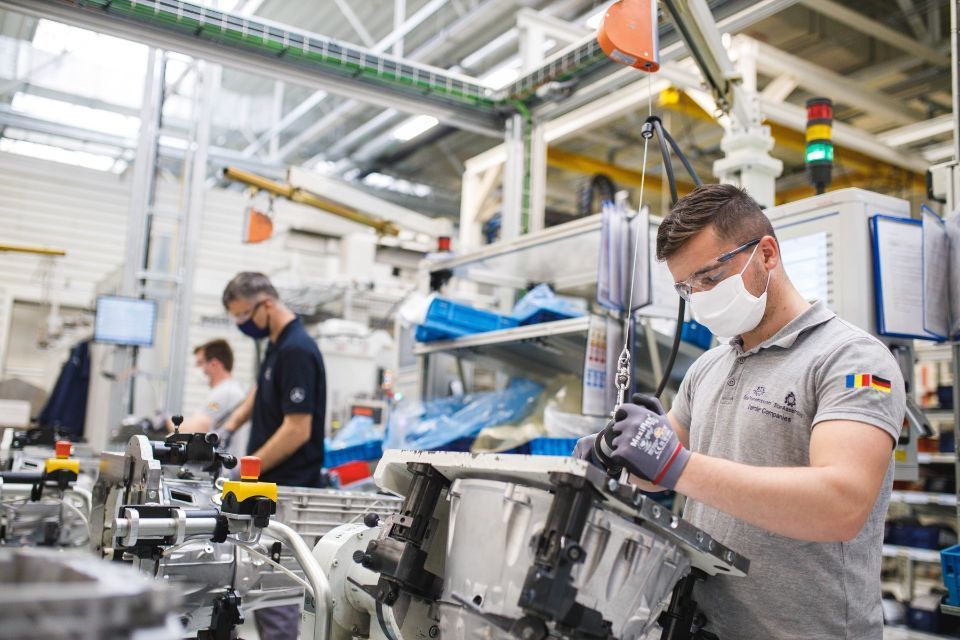 After a period of interruption of activity caused by the COVID-19 pandemic, the Mercedes-Benz production units in Sebes and Cugir gradually resumed their activity starting April 21, according to the latest Daimler update on its Romanian operations.
In order to prevent the infection of the employees, extensive safety and hygiene measures have been developed and implemented, tailored to the specifics of each area, whether production or office area, following the recommendations of international, national and local authorities.
Starting March 23, Daimler has decided to suspend most of Europe's production and administrative activities, a move that has also affected the two Romanian Daimler subsidiaries. For the return of the employees to work, Klaus Eichhorn stated, "our goal was for the team to feel better protected in the company than outside it. We have taken early action and defined and implemented a broad strategy to protect against infection."
Employees work in accordance with strict hygiene standards, developed based on risk assessment. These include hygiene and cleaning standards, the use of masks, gloves and goggles, safety distancing rules, adjustment of common break and dining spaces, canteen services, additional transportation and body temperature measurement.
Founded in 2001 and 2013, the subsidiaries of Mercedes-Benz, Star Transmission and Star Assembly, are important pillars in the global powertrain production network of Mercedes-Benz Cars and currently employs about 3,000 people. Automatic eight- and nine-speed transmissions for Mercedes-Benz are assembled at Sebeș, while gears, shafts, high-pressure pipes and components for engines, transmissions, steering systems and prototypes are produced at Cugir.
"Our products are delivered all over the world. The fact that we have restarted business is a positive signal for the whole industry, we adapt our volumes according to demand and we produce in maximum safety conditions," said Klaus Eichhorn, of Daimler AG Star Transmission and Star Assembly subsidiaries. "I thank the team for successfully coordinating the restart of production and for the measures implemented. It is now up to each of us to comply with these safeguard rules. We all understand the importance of responsible behavior, we are in continuous learning process and we adapt when necessary."
---
Trending Now