Christophe Dridi, Dacia: "We have no delays in our R&D projects; Mioveni plant produces 1,313 cars per day"
---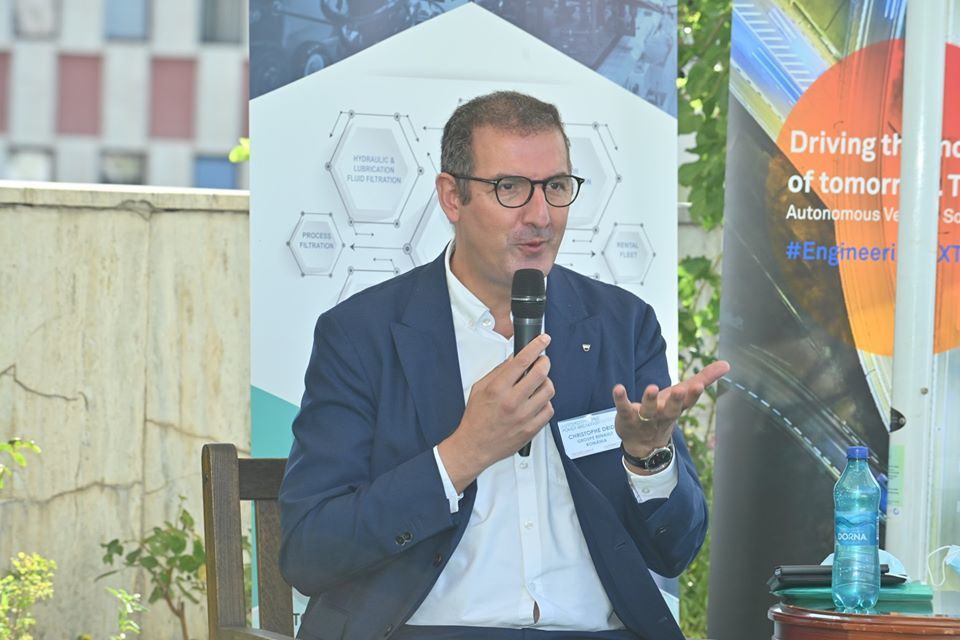 Stopping the Mioveni plant and sending 14,000 people home due to the pandemic was a "nightmare" for Christophe Dridi, general manager of Dacia and Groupe Renault Romania.
"I will always remember that day. It was March 19, on a Thursday. When you ask 14,000 people to go home and stop working it's really a nightmare. We had no choice because priority was safety and safety still is our priority," he said during the "Automotive R&D Power Breakfast", powered by Automotive Today and The Diplomat-Bucharest.
"We had to find a way to start again the activity. If you want to protect the employees, you must also protect their jobs in the following years. In order to protect the jobs, you need activity. So we checked and put in place all the best practices in order to start again the activity. We restarted on April 21 on a volunteer basis, and then on May 4 everybody started again. Today, Mioveni plant runs in three shifts, with a production of 1.313 cars every day. Even in July we will work on Saturdays because we have clients. We never stopped our R&D, our projects have no delay," Dridi explained.
Around 85 percent of the company's engineers are still in teleworking. "All our projects are going well, we have no delays. Romania has a great IT infrastructure, but I would also want to praise the agility of Romanian people. The agility is a key word to adapt to this situation," Dridi underlined.
Dacia's general manager also talked about electrification, saying that "this is not the only solution."
"We like to be smart. What we did is to put LPG in all our Dacia cars. LPG is eco-friendly, but also economically-friendly. In a crisis, it is very important to think about the needs of the customers. An affordable car today could be an LPG Dacia model," he concluded.
---
Trending Now