Enel X Romania launches 34 EV charging points in Bucharest and surrounding areas, more units to follow
Posted On August 11, 2020
---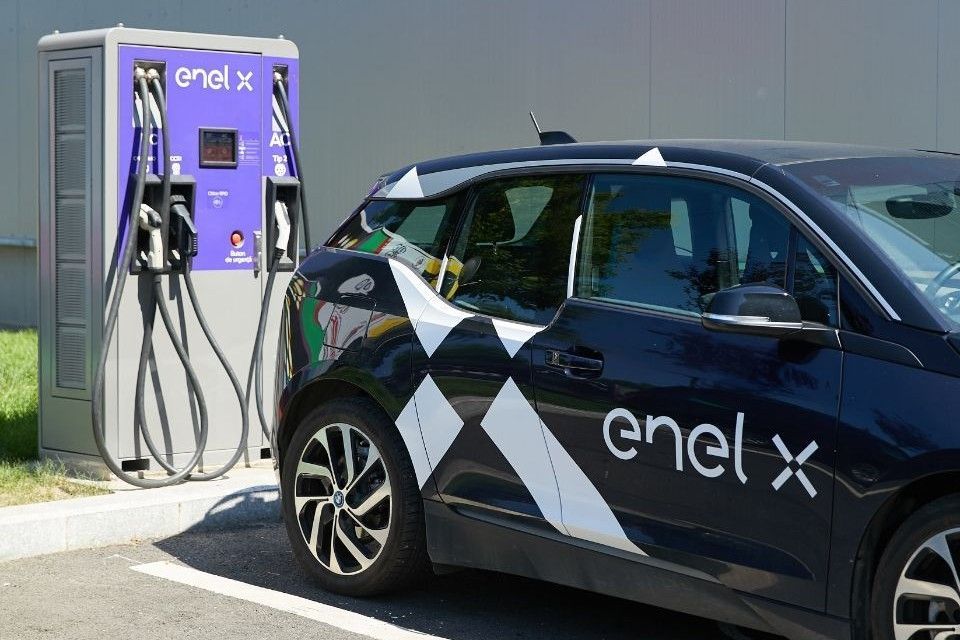 Enel X Romania, a subsidiary of the Enel Group's advanced energy services business line, Enel X, has installed and put in operation a network of 34 charging points in Bucharest and surrounding areas, as part of its plan to build a wide charging infrastructure for electric vehicles across Romania.
The charging infrastructure installed is based on the new, intelligent charging solutions of the Enel X global business line. The majority of the first series of charging points are 2×22 kW units, named JuicePole, which allow for the recharge of two electric vehicles simultaneously and for the charge of up to 40% of the battery levels in 30 minutes, depending on the car model and specifications. The Enel X installed charging solutions account also for the fast charging JuicePump, which is 50 kW DC, 22 or 43 kW AC, and allows the recharge of two electric vehicles at the same time.
"The sales of electric and hybrid vehicles is constantly increasing, even during the difficult period that we are facing, and in a context that sees the auto market massively decreasing overall. However, we are confident that the electric segment will maintain its ascending course, in Romania in particular also due to the relaunch of Rabla Plus governmental program, which has proved to be of real value for the customers. We are very happy to allow users of EVs in Romania more flexibility for their mobility needs, and help improve access to charging infrastructure for more adopters of electric mobility, following our pledge to enable transportation anywhere in the country in a cleaner and more sustainable way", said Marius Chiriac, Head of Enel X Romania.
Users will be able to recharge their vehicles at the Enel X charging points using the JuicePass mobile app – the single interface for Enel X customers to access a network of over 50,000 public charging points across 18 European countries.
Drivers can check the locations and status of Enel X charging points on an interactive map either on JuicePass app, or on the website, here. They can see in real time if a charging station is available, occupied or in maintenance, as well as its type (fast, ultra fast), the charging cable type, power, accessibility and distance to reach it.
Enel X Romania has the largest public e-Mobility infrastructure plan in the country, which includes the installation of approx. 2,500 charging points across all of the country's regions up to 2023, involving an overall investment of approximately 15 up to 20 million euros.
The installation of Enel X charging points will continue with other units in Bucharest, Timișoara, Sibiu and Constanța. The plan covers all of Romania's regions, and is aimed at adapting the distribution and installation of charging stations to the development of EV use in the country, at household and institutional level, as well as among businesses, through the demand from fleet owners.
---
Trending Now