Ford reveals Mustang Mach-E GT for Europe
Posted On September 25, 2020
---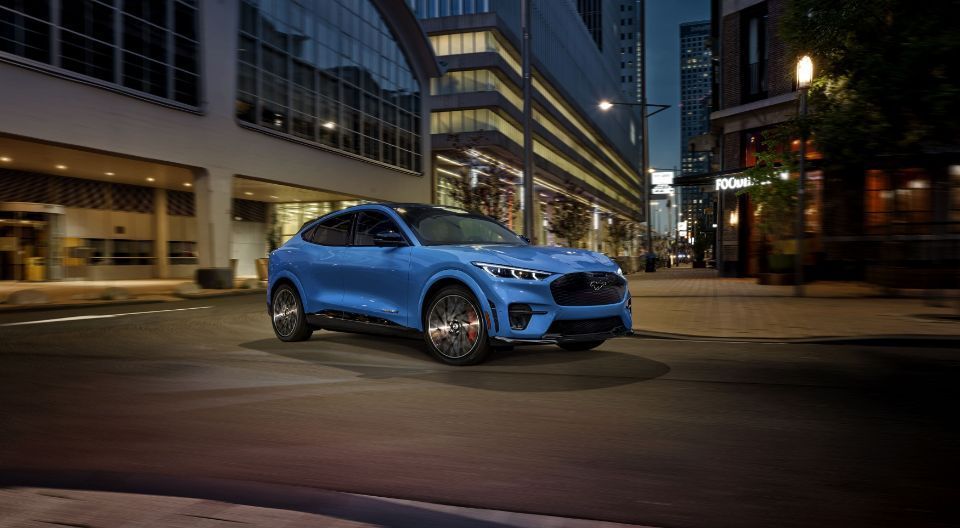 Ford revealed for the first time in Europe the high-performance Mustang Mach-E GT that will deliver 3.7‑second 0-62 mph acceleration when introduced to the region in late 2021.
Mustang Mach-E GT features a 465 PS, all-wheel drive, battery-electric powertrain. Ford announced Mustang Mach-E customers placing an order this year and into 2021 will receive five years of free access2 to the FordPass Charging Network that has grown by almost 25 per cent in less than one year – to now include more than 155,000 charge stations across Europe.
Mach-E customers will also receive one year of free access2 to the IONITY fast-charging network that has now established more than 270 charging stations en route to a targeted 400 by the end of this year.
The Mustang Mach-E GT made its European debut in Rotterdam, Netherlands, as Ford continued its Go Electric roadshow.
"The new Mustang Mach-E GT shows what all-electric performance really looks like, but performance counts for nothing without the confidence to use it. Our charging initiatives mean Mustang Mach-E customers can enjoy the electrified Mustang driving experience with the knowledge that they can recharge quickly and easily across Europe," said Stuart Rowley, president, Ford of Europe.
---
Trending Now