Ford reveals E-Transit, the electric version of its cargo van with driving range of up to 350 km
Posted On November 12, 2020
---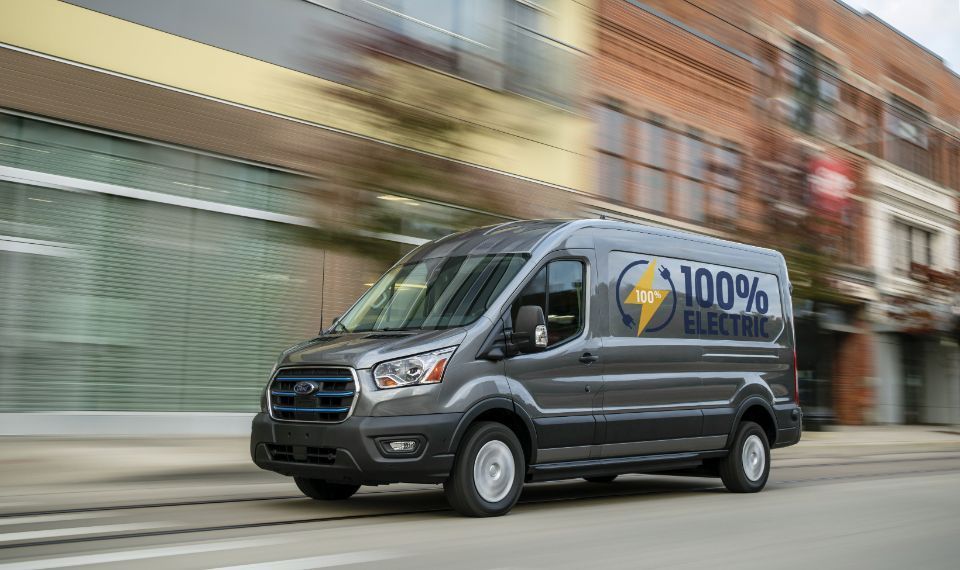 Ford reveals E-Transit – an all-electric version of its cargo van – targeting an estimated WLTP driving range of up to 350 km – roughly three times the distance the average EU fleet driver covers daily
Lower maintenance expenses help deliver estimated 40 per cent saving in service cost of ownership versus diesel models, Ford says.
E-Transit offers European customers a generous choice of body, length, roof height and Gross Vehicle Mass options, giving 25 possible variants. Payload is targeted up to 1,616 kg for the van and up to 1,967 kg for the chassis cab models.
E-Transit, which starts arriving with European customers in early 2022, is part of Ford's more than $11.5 billion global investment in electrification through 2022. The all-new, all-electric Mustang Mach-E will be in European dealerships from early next year and the fully electric F‑150 starts hitting North American dealers in mid-2022.
With a usable battery capacity of 67 kWh, E-Transit offers an estimated driving range of up to 350 km on the combined WLTP cycle, providing enough range to meet daily requirements.
E-Transit's drive modes are tailored to its electric powertrain. A special Eco Mode aims to provide up to an 8-10 per cent improvement in energy usage if E-Transit is driven unladen with spirited acceleration or at highway speeds, according to Ford data. Eco Mode limits top speed, regulates acceleration and optimises climate control to help maximise the available driving range.
Ford also will offer a variety of charging solutions to fit fleet and driver needs, whether at home, at a place of business or on the road. E-Transit features both AC charging and DC fast-charging. The vehicle's 11.3 kW on-board charger is capable of delivering a 100 per cent charge in up to 8.2 hours. Charging with up to 115 kW using a high-power DC fast-charger, E‑Transit can top-up the battery from 15 per cent to 80 per cent in around 34 minutes.
---
Trending Now