Andreas Lier, CEO BASF Romania: "We need to capitalize on the driving force of e-mobility"
Posted On November 24, 2020
---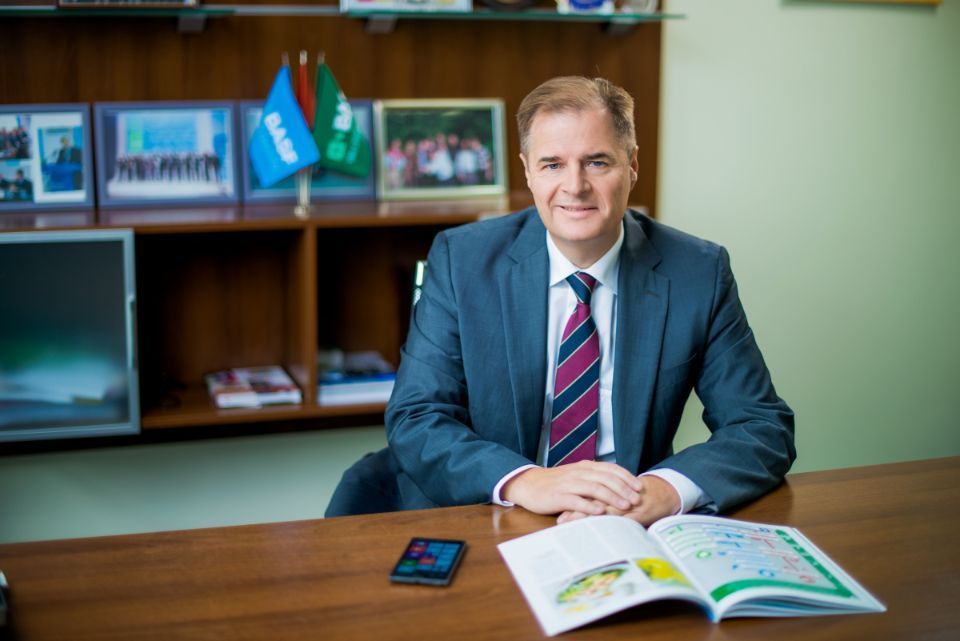 Andreas Lier, CEO BASF Romania @ Automotive Forum 2020: We need to capitalize on the driving force of e-mobility
"The electro-mobility comprises all the technical and break-through innovations brought by the science to today. In the near future, we will see an increase of autonomy of EVs to 600 km, we also need to address the potential of highly-effective combustion engines.
In this context, companies in automotive, our partners across the supply chain, pay much attention to the compliance with emission limits imposed by EU."
The statement has been uttered at the third edition of the annual AUTOMOTIVE FORUM AND AWARDS FOR EXCELLENCE GALA, organized the integrated media platform powered by THE DIPLOMAT – BUCHAREST and AUTOMOTIVE TODAY, dedicated exclusively to the automotive industry in Romania.
The Event benefits from the support of DIAMOND PARTNER Wipro, PLATINUM PARTNERS Deloitte, Bosch Romania, EY, NXP Semiconductors Romania, BASF Romania, Klarwin, STRATEGIC PARTNER ACAROM, PARTNERS Groupe Renault, Continental, Ford, MET, NTT Data, Sea One, Wave, Learning Partner Bookster, SUPPORTING INSTITUTIONS AHK, CCIFER, Romanian Business Chamber, ANIS, ClujIT and MEDIA PARTNERS Outsourcing Today, Financial Intelligence, Economistul, Romania Durabila, Club Economic.
---
Trending Now