86 percent of people in China want an EV, only 30 percent of people in Germany and France say the same
Posted On January 21, 2021
---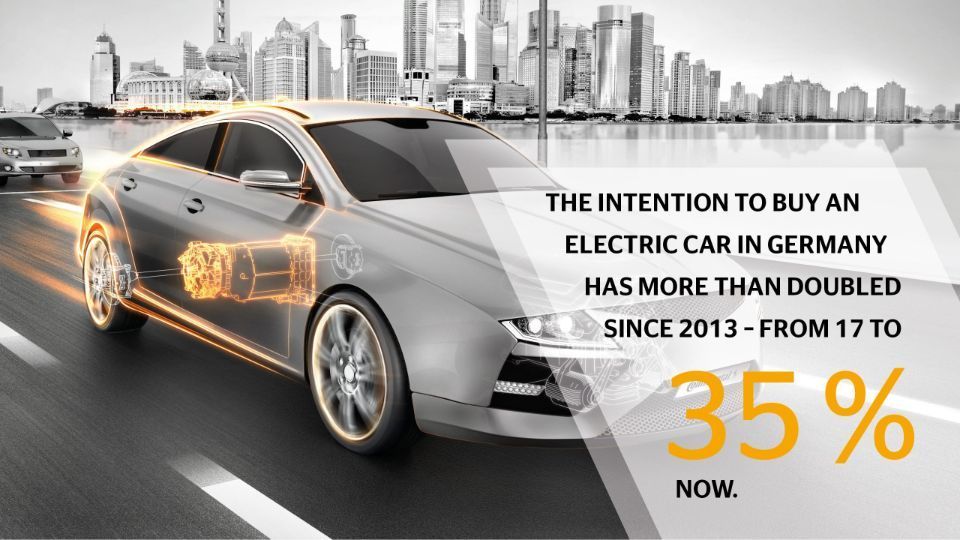 In no other country has the importance of private transportation recently increased as significantly as in China. This is one of the key findings of the Continental Mobility Study 2020. 86 percent of respondents in China say they could imagine buying an electric car. By comparison, only 35 and 28 percent of people in Germany and France say the same.
This wide disparity between the countries is also influenced by the fact that in China, more people in urban areas complete the survey as opposed to those in rural regions.
Against the background of the coronavirus pandemic, 46 percent of respondents in China say that they use their cars more often than before. In Germany, this figure is half as high at 23 percent.
For years, China has been a key automotive growth market for car manufacturers from all over the world. And the survey results of the Mobility Study 2020 show that the trend toward owning a car in China is likely to continue, with almost 60 percent of respondents saying they have already bought a car or are considering doing so.
As in the other countries surveyed, the biggest obstacles to the purchase of a purely electric car cited by respondents in China are the low availability of charging stations (63 percent) and the short range that can be covered with one battery charge (59 percent). Forced charging breaks during longer journeys are an additional deterrent (44 percent). High prices, meanwhile, are deemed a determining factor by just one fifth of Chinese respondents, which is the lowest number by international comparison and stands in stark contrast to France (55 percent) and Germany (46 percent). For most people in China, cars are part of day-to-day mobility. 41 percent of Chinese people use their car at least once a week, and 43 percent say they use their car daily or almost daily.
Around 60 percent of Chinese people surveyed have been avoiding public transportation since the outbreak of the coronavirus pandemic – the highest figure by international comparison. Carpools are also being used less since the pandemic began. Instead, more than half of respondents are thinking about buying their own car – or have already done so. At 58 percent, this figure clearly exceeds those for Germany (6 percent), France (11 percent), Japan (6 percent) and the USA (15 percent).
---
Trending Now