Bosch uses AI to detect and prevent malfunctions in the manufacturing process
---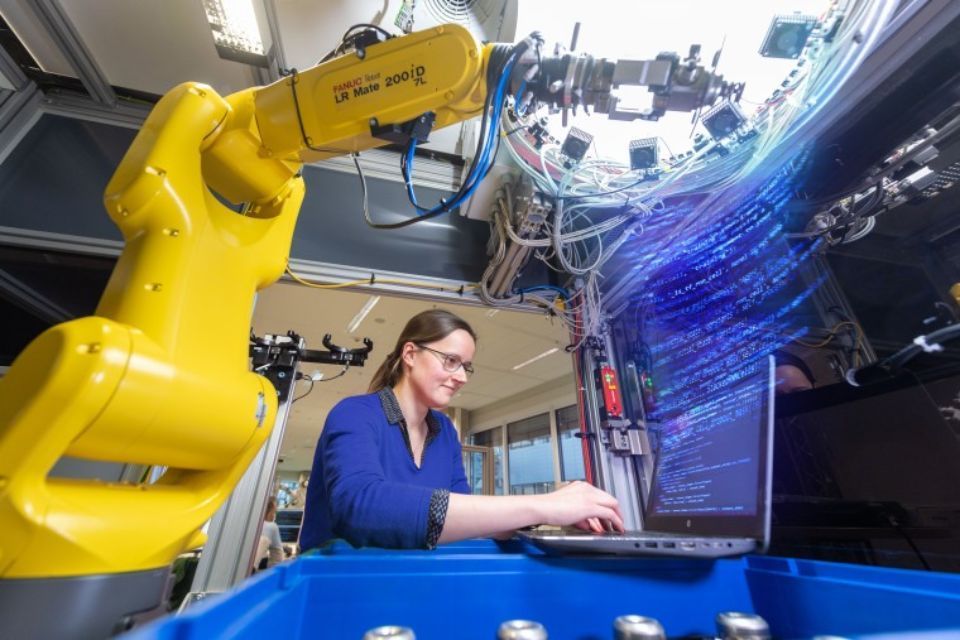 The Bosch Center for Artificial Intelligence (BCAI) has developed an AI-based system that detects anomalies and malfunctions in the manufacturing process at an early stage, reliably reduces reject parts, and improves product quality.
Bosch CDO/CTO Michael Bolle said: "The use of artificial intelligence will make factories more efficient, more productive, more eco-friendly – and will make products even better. Our new AI solution will save plants millions in costs."
Pilot plants where the AI solution is already in use are saving between one and two million euros per year. The plant in Hildesheim, for example, was able to identify and eliminate disruptions in process flows with the help of AI. As a result, the cycle times of the lines dropped by 15 percent.
Spread across the various industries, the greatest cost-saving potential – more than 50 percent (182 billion euros) – is to be found in AI-assisted production (source: eco – Association of the Internet Industry and Arthur D. Little, 2019).
In 2021, Bosch will be rolling out the AI solution developed by BCAI, starting with some 50 powertrain plants worldwide, and connecting it to more than 800 production lines. More than one billion data messages will be stored on the analysis platform every day. Bosch plans to subsequently deploy the AI solution across the company at its roughly 240 plants.
The company will also take the experience and technological know-how it gains and incorporate it into the development of new AI technology for manufacturing.
---
Trending Now