Ford accelerates battery R&D for electric vehicles, invests 185 million USD in new lab
---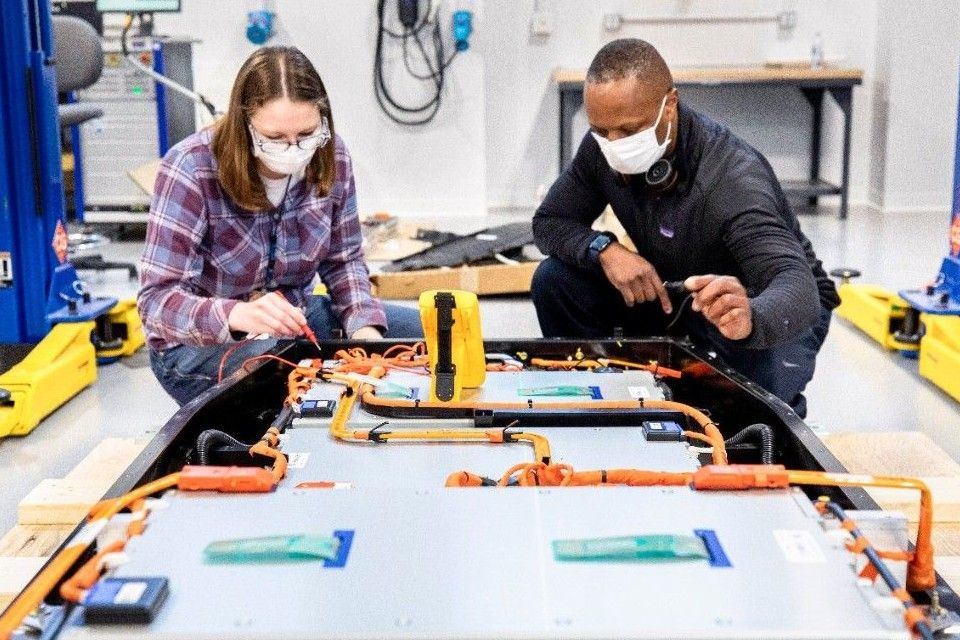 Ford announces a new global battery center of excellence – called Ford Ion Park – to accelerate research and development of battery and battery cell technology – including future battery manufacturing.
"We're already scaling production of all-electric vehicles around the world as more customers experience and crave the fun-to-drive benefits of electric vehicles with zero emissions," said Hau Thai-Tang, Ford's chief product platform and operations officer. "Investing in more battery R&D ultimately will help us speed the process to deliver more, even better, lower cost EVs for customers over time."
The company is building on nearly two decades of battery expertise by centralizing a cross-functional team of 150 experts in battery technology development, research, manufacturing, planning, purchasing, quality and finance to help Ford more quickly develop and manufacture battery cells and batteries.
The Ford Ion Park team also is exploring better integration and innovation opportunities across all aspects of the value chain – from mines to recycling – working with all teams within Ford, including experts at Ford's new Battery Benchmarking and Test Laboratory, Ford Customer Service Division, plus key suppliers and partners.
"We are creating new tools and solutions we need for a carbon-free, affordable and better future," Thai-Tang said. "We are modernizing Ford's battery development and manufacturing capabilities so we can better control costs and production variables in-house and scale production around the world with speed and quality."
The Ford Ion Park team already is underway. In addition, a $185 million collaborative learning lab in Southeast Michigan that is dedicated to developing, testing and building vehicle battery cells and cell arrays opens late next year.
---
Trending Now