Dacia produced the 2,000,000 Duster in Mioveni
---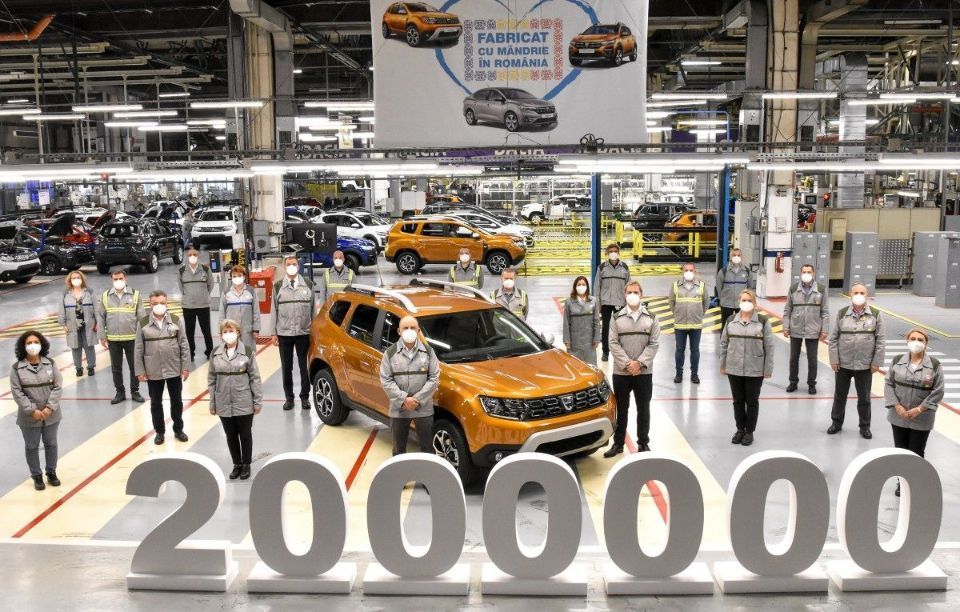 The Dacia plant in Mioveni has reached a production of 2 million units for the Duster model. Presented for the world premiere in March 2010, at the Geneva Motor Show, Duster quickly became a commercial success for Dacia.
Today, May 13, 2021, from the assembly line of the Dacia Vehicle Plant, the Duster number 2,000,000 came out (out of this total, over 93% are vehicles produced under the Dacia brand, and the rest bear the Renault logo).
The model in question is part of the limited series Duster Avantaj ECO-G 100 (engine with mixed petrol / LPG) Orange Atacama and is intended for a customer in Romania.
In Romania, the model has been established since the first year of marketing as the undisputed leader of the SUV segment, which it consolidated with the launch of the second generation, in 2017. The performance on the domestic market has been amplified of export results, Duster being delivered to customers in 44 countries in Europe, North Africa and Asia.
Manufactured at a rate of 930 vehicles per day (over 90% are intended for foreign markets), Duster is the most produced model of the Mioveni plant.
---
Trending Now