Enel X to install EV charging points at Mega Image supermarkets in Bucharest, four other counties
---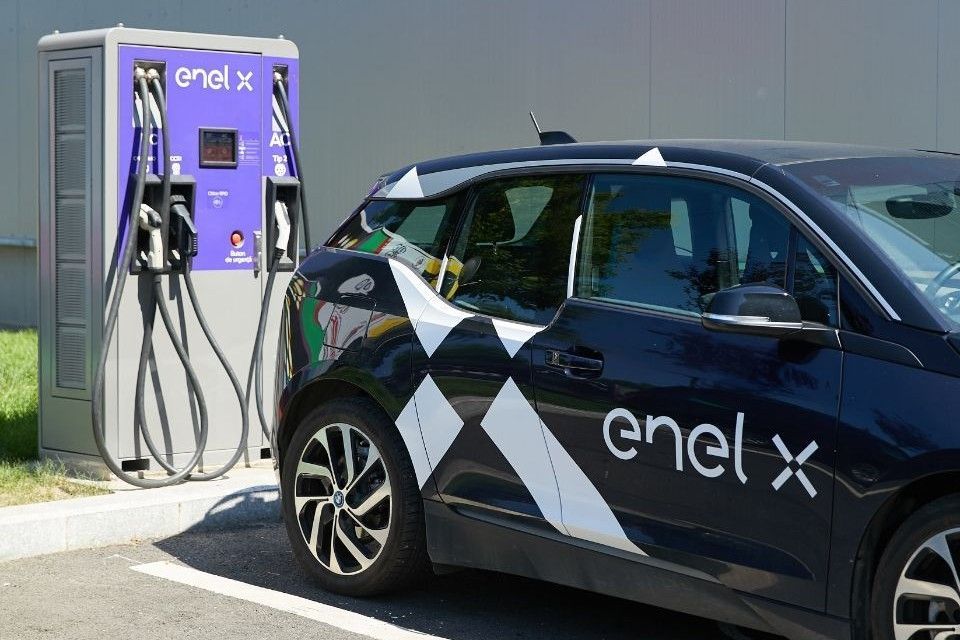 Enel X Romania partnered with the Mega Image retailer extending the national e-Mobility infrastructure by installing 72 electric vehicles charging points in Bucharest and in other 11 localities.
Of these, 46 Enel X charging points have been installed at Mega Image supermarkets in Bucharest, 18 in Ilfov county (Mogoșoaia, Popești Leordeni, Jilava, Voluntari, Otopeni, Chitila, Bragadiru, Corbeanca), 4 in Timiș county (Timișoara, Dumbrăvița), 4 in Giurgiu and Vrancea counties. With these units, the Enel X Romania network increases to over 154 EV charging points in more than 20 localities in the country.
"The sales of electric and hybrid vehicles in Romania are constantly increasing and we are very happy to come and meet the users' needs by extending our e-mobility infrastructure with new EV charging points in Bucharest and other four counties. Our partnership with Mega Image will further improve access to charging infrastructure for more adopters of electric mobility, following our pledge to enable transportation anywhere in the country in a cleaner and more sustainable way. In the same time, it accelerates the green mobility transition and strengthens our goals for the zero-emission mobility and electrified transportation", said Daniel Ortiz, General Manager of Enel X Romania. 
"Caring for the environment remains one of our main concerns and we are proud to have the opportunity to get involved in impact projects for a sustainable future. We want to encourage the communities we belong to adopt responsible behaviours and ensuring an infrastructure for electric cars is an investment in our future, of all of us.", Adrian Nicolaescu, VP marketing, e-commerce, communication and sustainability Mega Image.
The charging infrastructure installed is based on the new charging solutions of the Enel X global business line. The partnership with Mega Image involves the installation of 5 JuicePump charging stations and another 31 JuicePole.
The JuicePump solution allows the charging of up to 80% of the battery level in about 25 minutes, depending on car model and specifications. The JuicePole units have an available power of 2 x 22 kW AC, each allowing the charging of up to 40% of the battery level in 30 minutes, also depending on the car model and specifications.
---
Trending Now