Continental reveals tire concept Conti GreenConcept at IAA
Posted On September 6, 2021
---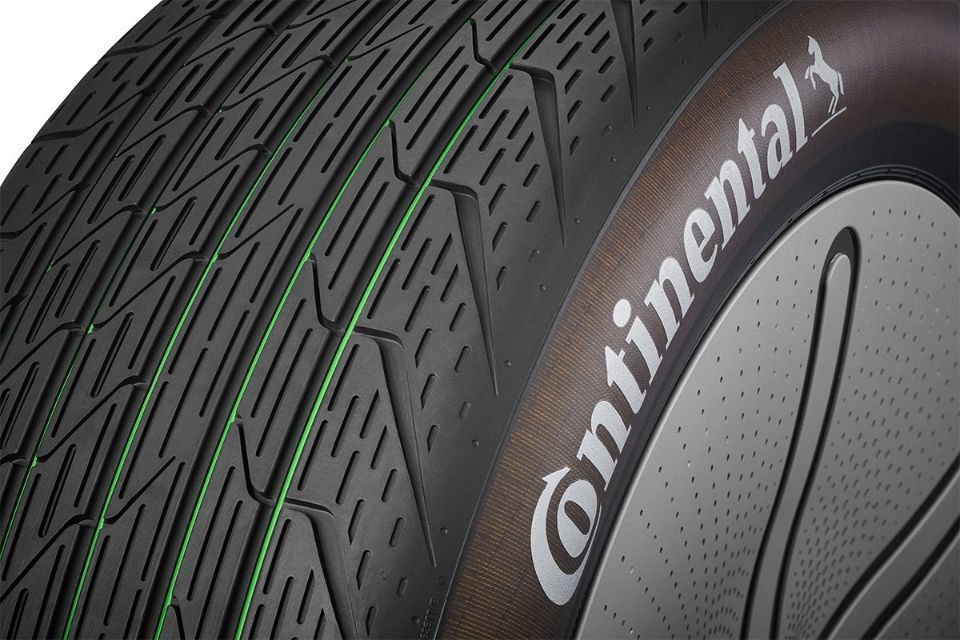 Continental is unveiling its Conti GreenConcept tire concept at this year's IAA MOBILITY. This conceptual study by the tire manufacturer leverages both current and emerging technological approaches to the engineering of sustainable tires for passenger cars.
The goal of Continental's integrative and sustainable concept: minimizing resource consumption across every link in the tire's value chain. As such, the study addressed everything from the sourcing and procurement of raw materials on to the various stages of production and even on up to ways of extending the tire's service life.
"Conti GreenConcept underscores our commitment to becoming the most progressive tire company in terms of environmental and social responsibility by the year 2030, and this ambition applies to every single link in the value chain," commented David O'Donnell, responsible for Continental's global tire original equipment business, adding: "The way we see it today, sustainably sourced raw materials, lightweight design and tread renewal are the key ingredients in making future generations of tires more sustainable. Our concept study exemplifies Continental's ongoing efforts to fully transition its global tire production to sustainable materials."
Of all raw materials used in the making of Conti GreenConcept, more than half are either from renewable sources or recycled. For all of its tire production plants, Continental is aiming to fully transition to sustainable raw materials by no later than the year 2050. The tire manufacturer defines as "sustainable" all materials that originate from closed-loop cycles, have no harmful effects on people or the environment, and are responsibly sourced as well as climate-neutral across their entire supply chains.
Conti GreenConcept also consists of 35 percent renewables. Among the bio-materials used are natural rubber from dandelions, silicate from the ash of rice husks and vegetable oils and resins, all leading to a significant reduction in materials based on crude oil. In addition to natural rubber, Continental's global tire-making plants are already making widespread use of various other materials such as recycled rubber or vegetable oils.
---
Trending Now