Charging the evolution of eMobility
Posted On October 14, 2021
---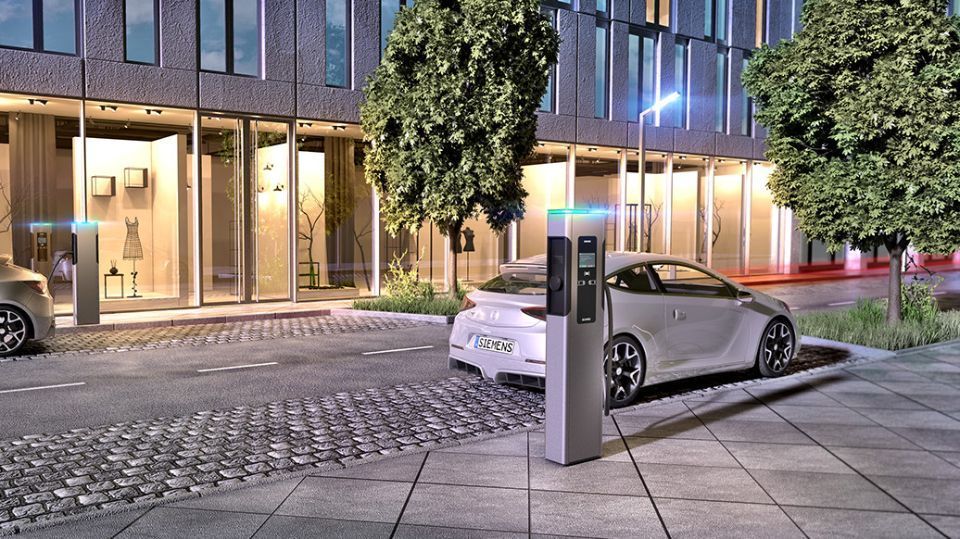 Together with our visionary customers, we make eMobility a reality for all – today and for tomorrow.
Electromobility is the standard. To make it an achievement, we are cooperating with OEMs, utilities, fleet operators, companies, cities and end customers alike. We provide products and complete solutions for electromobility that combine many years of know-how, innovative software and high-performance products. Our purpose is creating a more sustainable future together. This means meeting the needs of our customers, meeting your needs. How? By offering state-of-the-art solutions that go beyond the initial charging station. Our vision incorporates your complete system, your eMobility world.
Siemens's portfolio includes end-to-end solutions for the mobility requirements of today and tomorrow.
SICHARGE CC AC22 – the perfect charging station for urban applications. It is capable of 2 x 22 kW simultaneous fast charging of two electric vehicles according to the IEC standards and can be installed as a stand-alone option or embedded in a flexible and modular environment. The CE certified charging station demonstrates an elegant and robust design, that integrates perfectly into any environment and can be customized according to your specific needs.
Siemens VersiCharge AC chargers is the perfect charger for any application. Enjoy many benefits and features, such as easy to use app, smart building integration, flexible communication connections, open payment options, secure billing, faster charging, smart load management, OCPP and Modbus communications. 
SICHARGE UC product family represents the future oriented charging setup which takes care of a diverse mix of eVehicles, seamlessly integrates in any existing environment, optimizes your electricity bill and ensures that all your eVehicles are always available when you need them. It provides a flexible and robust charging solution for eBus and eTruck depot charging. 
DC fast charging SICHARGE D – the future of DC fast charging
Cost-efficient and space-saving, SICHARGE D allows an easy upgrade of charging power to meet evolving needs. The 24" touchscreen makes charging an experience and enables easy integration of customized content. Dynamic power allocation easily considers eVehicle's individual power demands and ensures optimized charging time.
We are rethinking digitalization to build and operate a functioning charging infrastructure. We offer consulting for efficient eMobility integration, depot operations made digital, CPO back-end, charging station management, fleet charging management.
We see electromobility as a whole. That's why we offer solutions for every requirement and every need: full-scale offerings for charging for business, depot offerings for bus, commercial and municipal fleets, building integration.
If you want to know more about success stories or the latest product launches visit our website.
Contact us to find out more about personalized solutions to your needs.
(P)
---
Trending Now