Boston Consulting Group report: Why electric cars can't come fast enough
Posted On November 3, 2021
---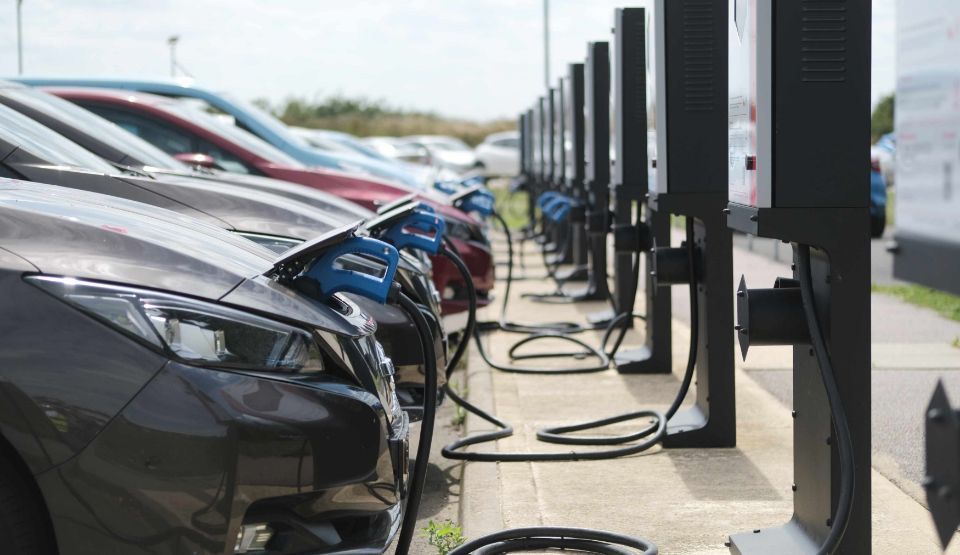 Through all the turbulence of the past year, a source of enormous hope for the health of the planet has emerged: the automotive industry is shifting toward electric vehicles (EVs) even faster than envisioned only a year ago. With steady support from governments and leading automakers in the face of the COVID-19 crisis, the global market share of electrified cars, SUVs, and other light vehicles grew from 8 percent in 2019 to 12 percent in 2020, and has shown continued strength in early 2021.
According to a report by Boston Consulting Group (BCG), titled Why Electric Cars Can't Come Fast Enough? this shift will accelerate dramatically in the years to come. In fact, the updated forecast by BCG predicts that by 2026 electrified vehicles will account for more than half of light vehicles sold globally—four years sooner than anticipated in the previous report. What's more, we see zero-emission vehicles replacing internal combustion engines (ICEs) as the dominant powertrain for new light-vehicle sales globally just after 2035.
While these market trends are encouraging, they aren't nearly enough to meet climate targets without significant change. The automotive sector, in most major markets, including the EU with its European Green Deal, will likely fall well short of Paris Agreement and EU Green Deal targets for cutting worldwide emissions (transportation accounts for around 12 percent of global CO2 emissions).
That's primarily because the worldwide car parc takes roughly two decades to turn over. If half of new cars sold around the world in 2035 are zero-emission vehicles, 70 percent of the vehicles on roads will still be burning gasoline or diesel.
To transform the car parc, governments around the world will need to enhance the regulations and incentives to which they've already committed. The current timelines for bans on fossil fuel-powered vehicles will need to be moved up. Enforcement mechanisms—which now are lacking—must be put in place. Emission standards and consumer financial incentives will have to be strengthened to encourage faster adoption of zero-emission vehicles.
Governments must also work with utilities and the automotive industry to greatly expand battery-charging infrastructure. The shortage of convenient charging stations is among the most serious impediments to adoption of plug-in vehicles. As they promote EV adoption, policymakers must also act to ensure that existing gas- and diesel-burning vehicles are removed from their roads more quickly—following the example of New Delhi, for instance, which has banned diesel vehicles that are more than ten years old.
In addition to lower battery prices, regulations, and ambitious plans by automakers, several other elements must come together to speed the transition to EVs, such as an adequate charging infrastructure, currently a key deterrent for customers who might otherwise pick EVs over ICE vehicles. BCG estimates that 100 million additional charge points will be required globally in the next decade to keep pace with projected EV growth. The EV supply chain will also need to deliver. Production of battery cells and their key materials, such as lithium and nickel, will need to increase tenfold by 2030.
This once-in-a-century shift entails far more than changing powertrains from ICEs to EVs. For automakers, it will require a fundamental rethinking of their business model. Today's new-age EV companies not only offer strong products, but also operate under very different economics. Their simplified electrical and electronics architectures and software-driven approach significantly reduce costs while enabling them to command premium prices. Their sales and services models also take a different approach, relying on direct online sales instead of the traditional dealer network.
The electrification of the global automotive market has made significant progress over the past decade, at a speed which has surpassed even the most bullish forecasts. Still, to achieve the overarching objective of mitigating climate change, policymakers and the automotive industry not only must accelerate the market penetration of EVs. They must also move faster to undo the damage being done by getting older gasoline- and diesel-powered vehicles off the roads more quickly. The stakes couldn't be higher—not just for automakers, but for the planet itself.
---
Trending Now