Autodeal, the app for managing costs and car obligations, attracts an investment of 450,000 Euro
Posted On December 10, 2021
---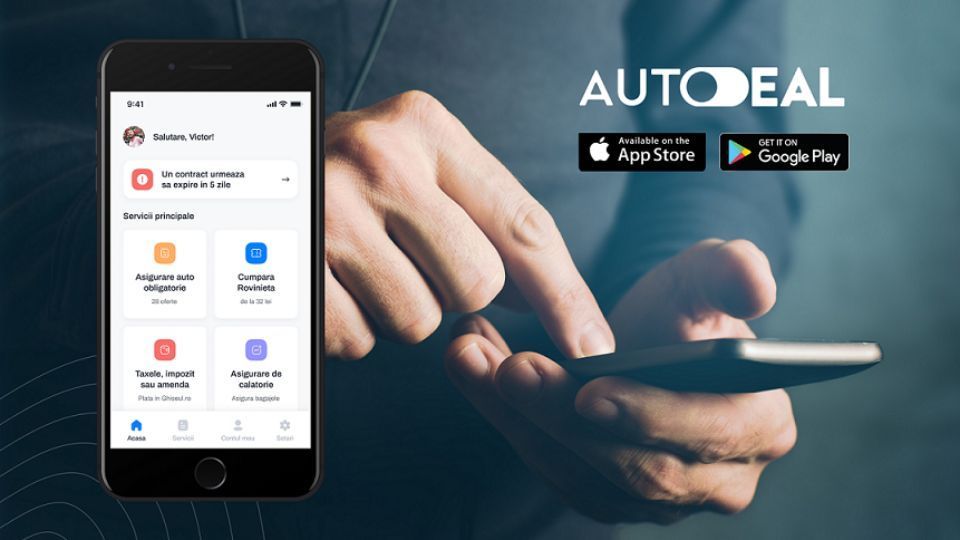 The Autodeal app for the management of car costs and obligations in Romania attracts an investment of 450,000 Euro from two investors, for the development of new functionalities and the integration of new strategic partners. The investors in this round are Cosmin Tirvuloiu, lead investor, and the investment fund Mavers Wealth Management.
The Autodeal application is developed by the Riolit Web start-up from Cluj-Napoca, and is currently valued at 3 million Euro.
"The investment attracted for the development of the Autodeal application confirms the trends of accelerated digitization in the car insurance and services industries, as well as in the institutions that manage the issuance of documents that allow the use of vehicles. For Autodeal, the attracted funds offer the possibility to develop the one-stop-shop application in the direction of introducing new services and interconnecting the strategic partners in the automotive industry," says Sandu Babasan, Autodeal partner.
"In the last two years, the pace of digitization of services that address end users with solutions to simplify daily life in any field, has grown exponentially and, consequently, has intensified the launch of applications that integrate multiple functionalities. The startups that will have an integrated vision and the technology that will allow them to be one step ahead of the competitors will be the winners and will make the difference.
After this round of investments, the development of Autodeal will be done around the concept of Mobility App, by introducing new functionalities.
---
Trending Now