Electric car sharing service SPARK has contributed to a reduction of 7,300 tonnes of emissions
---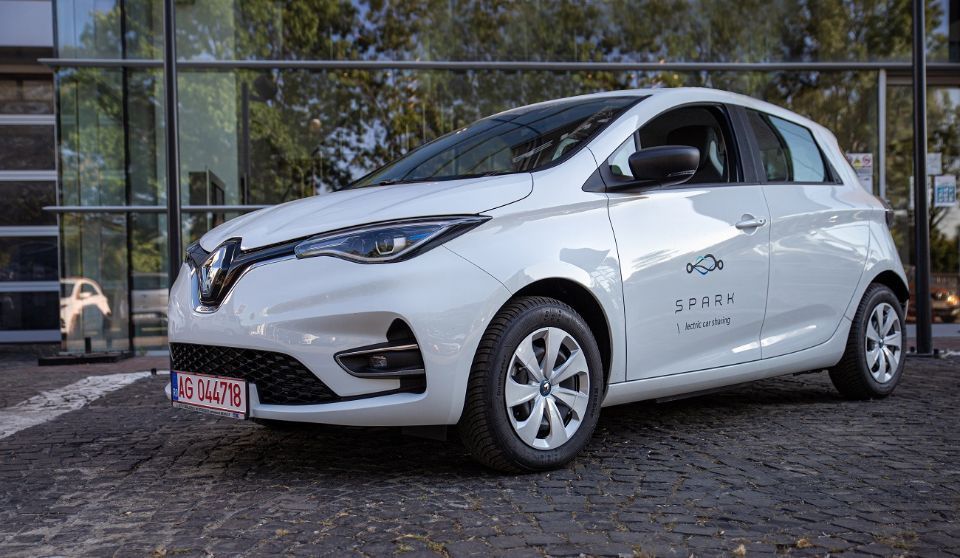 Since the start of the service in 2016 to this moment the electric car sharing service SPARK has reduced its carbon footprint by more than 7.3 million kilograms of harmful emissions in all three countries where it operates. In Romania, the direct impact of the electric fleet has meant the removal of over 1,100 tonnes of greenhouse gas emissions from the air, which could otherwise have been offset by planting 235,602 trees.
Besides the direct positive effect on the environment in the cities, where air pollution is one of the major problems, SPARK contributes to the solving of several other important issues – noise pollution and heavy traffic. SPARK is one of the few car sharing operators globally that has a 100% electric auto fleet, which at the moment exceeds 1,650 electric vehicles, with more than 500 of them in Bucharest. Electric vehicles don't emit harmful emissions and help reduce the noise pollution.
Each SPARK vehicle is driven by numerous different people every day, people who have decided not to use their own car or even not to own one, which results in fewer cars on the streets and less traffic. SPARK customers have already driven more than 40.6 million emission free kilometers in total, including 6 million in Bucharest alone.
"SPARK has become an important part of the urban mobility landscape in Bucharest", stated Dimitar Stoyanov, Country Manager SPARK Romania. "Our service presents to our users the opportunity to havе а car nearby every time they need one and everywhere they need it, regardless if they need it for several minutes, a day or a longer period. This reduces the need to own a vehicle, which also involves maintenance costs", he continued.
---
Trending Now