Stefan Gulacsi-Gologan is the new CEO of Schaeffler Romania
---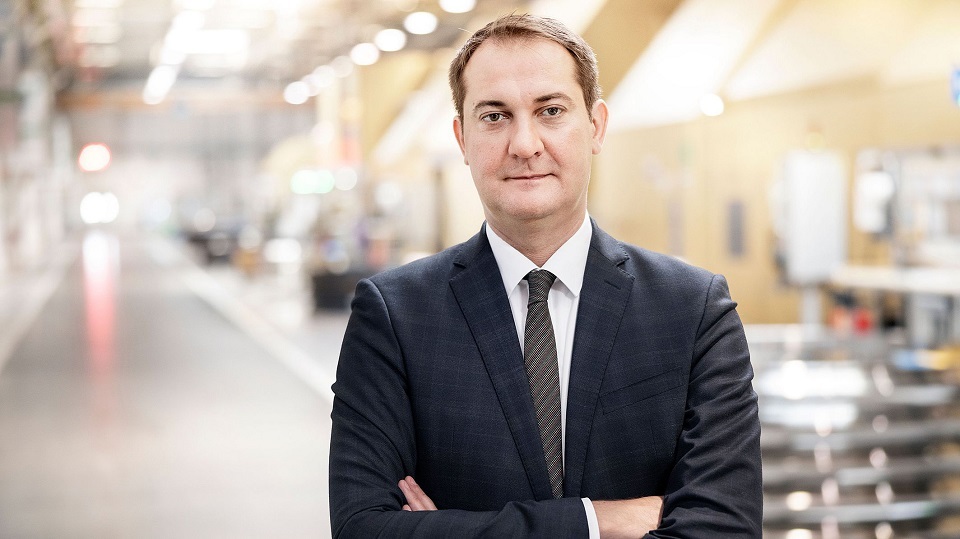 Schaeffler's Board of Directors has appointed Stefan Gulacsi-Gologan as CEO of Schaeffler Romania starting May 2022. He succeeds Sorin Poteraș, who has decided to pursue new career opportunities outside the Schaeffler Group.
Stefan Gulacsi-Gologan has been with Schaeffler in many leading roles in the industrial sector throughout his 15-year career in the company. He has managed several production segments, followed by the position of Production Manager at the location in Romania and the position of Manufacturing Leader in Bearing Component Technology at the headquarters of the Schaeffler Group in Germany.
In recent years, he has held the position of Factory Manager for Large Bearings in Schaeffler Romania, while also holding the position of CCO (Competence Center Operations) for Large Bearings for the Schaeffler Group worldwide.
"We are fortunate to have someone with the operational expertise and strong vision of Mr. Gulacsi-Gologan in the leading position of Schaeffler Romania, one of the largest locations of the Schaeffler Group. We look forward to benefiting from his vision and guidance as we continue to evolve and execute our strategies," said Werner Günther, Chief Operations Officer for Europe and the Industrial Division. "On behalf of the entire board and the organization, I would like to thank Mr. Poteraș for his work, dedication and contributions to Schaeffler and wish him success in his future endeavors."
"Schaeffler Romania has become, through the involvement and remarkable results of the team from Brașov, one of the most valuable locations of the Schaeffler Group. Based on the family company values ​​that underlie our identity, together with this strong team we will continue to transform and grow as one of the most sought after and valued suppliers for our global customers in the industry and automotive industries," said Stefan Gulacsi-Gologan, the new general manager of Schaeffler Romania.
---
Trending Now