Economy Minister Spataru pays working visit to Craiova, highlights "electric future" of Ford plant
---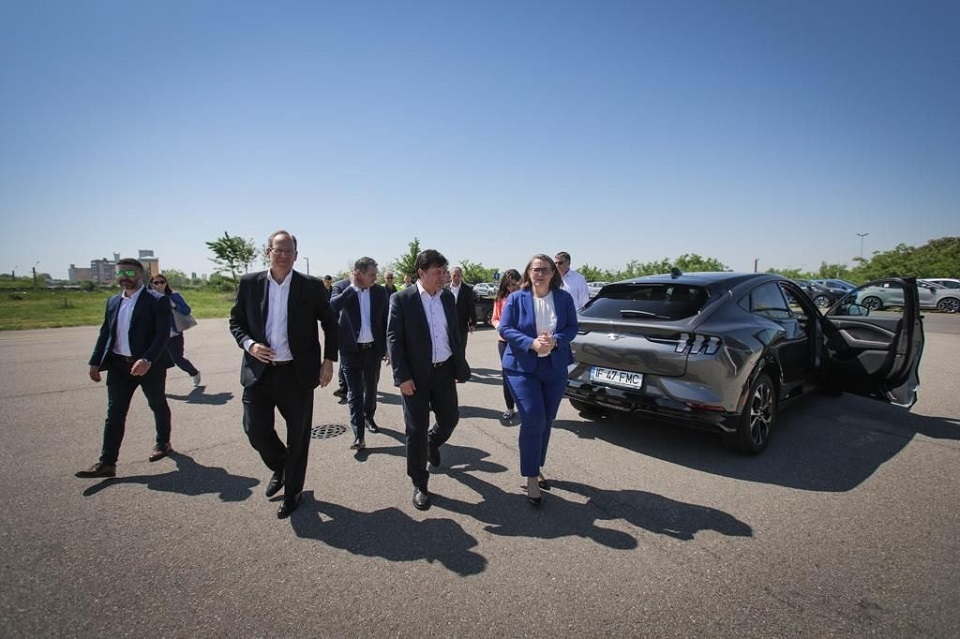 The Minister of Economy Florin Spataru met today with the President of Ford Romania and General Manager of the Ford Factory, Josephine Payne, and other members of the company's management to discuss the solutions that the car industry can implement to overcome the semiconductor crisis and the dependence on critical materials in Europe, as well as the opportunities that the transition to electromobility offers.
"Today I had the opportunity to continue the excellent dialogue with the management of Ford, at an extremely important moment for both the company and Craiova. I am very confident in the plans for the factory in Craiova under the leadership of Ford Otosan once the transfer of ownership is completed. The plant in Craiova aims at an electric future, and the transition to electro-mobility is an important objective that I, as Minister of Economy, support with all my efforts," said Minister Florin Spataru.
Josephine Payne, president of Ford Romania, said that Ford Craiova is going through its best period, despite the difficulties related to semiconductors and the war in Ukraine, and is preparing the transition to electrification.
"We are very pleased with the visit of the Minister of Economy, Florin Spataru, to the Ford factory in Craiova. This visit once again confirms the close partnership between Ford and the Romanian Government and marks another important step towards building a stronger future for the local car industry. During today's visit we took the opportunity to inform Minister Spataru about how our activity is changing and about the challenges facing our industry today. Despite the current context, we are focusing our efforts on the bright future of the Craiova plant, which will continue to play a key role in Ford's plans to create a sustainable all-electric future. The process of transferring ownership from Ford to Ford Otosan is ongoing and, as mentioned earlier, we expect it to be completed in the third quarter," said Josephine Payne.
The Craiova plant is preparing to launch in 2023 and 2024, respectively, the production of three new models: Ford Transit Courier and Ford Tourneo Courier (both produced in electric and internal combustion variants), as well as fully electric Ford Puma.
---
Trending Now