Simona Almajan, NXP Romania: "We are fully committed to invest in innovative solutions"
---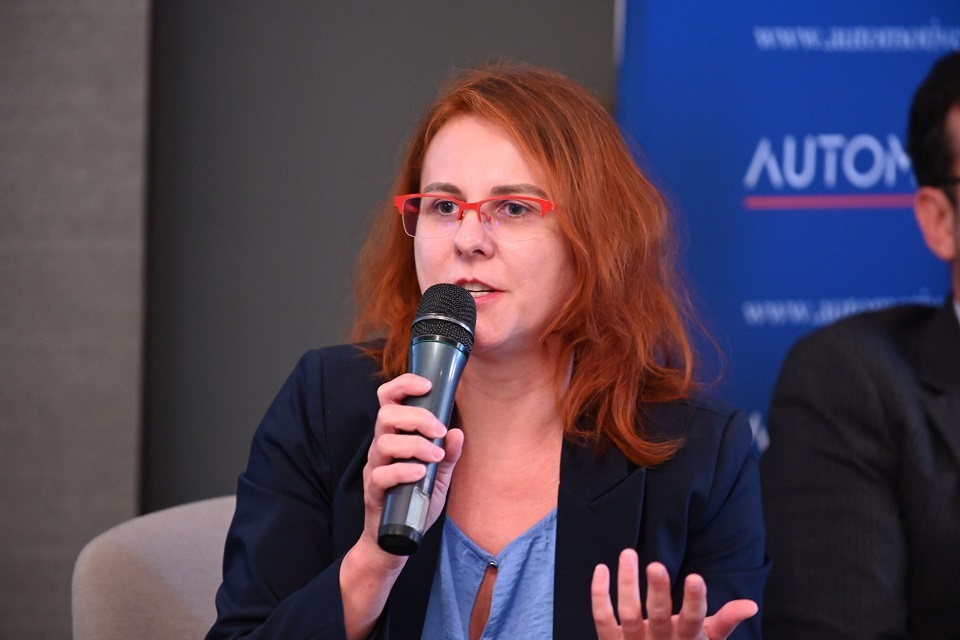 "It's a challenging time for semiconductors companies who need to deliver those components on time. It's very important to continue to invest in our businesses. The complexity of the cars is increasing, and we have more and more content in the cars. Having this incredible amount of content, we are facing challenges regarding the delivery of wiring harnesses. The length of a wire harness inside the car is around 2 kilometers and the weight is up to 75 kg. Another challenge is data that needs to be generated from the sensors. Out of this generated data, a portion of it will need to be transferred inside the car," Simona Almajan, Country Manager, NXP Semiconductors Romania said during Automotive R&D Power Breakfast organized by Automotive Today.
"Hardware will be as equally important as the software component of the car. We have to be smart on developing these cars to have the right balance between what features we put inside the software and what we leave into the hardware to ensure the best performance.
Cars need to be performant, to have frequent over-the-air software upgrades, but cars also need to be safe and secure. Safety and security are critical when it comes to autonomous vehicles in the future. We need to invest a lot so that the vulnerabilities of the cars will be as low as possible.
We are fully committed to invest in innovative solutions, to invest in education to have the right people in place. Partnerships are very important between manufacturers and semiconductor companies. Software companies are also very important, and we are partnering with them as well. Let's not forget about start-ups and universities, because that is were the potential for research is.
Electrification is one of the trends of CASE. It is a huge transformation and we expect that, by 2030, 60-70 percent of the cars will be electric.
We have electric cars on the road currently, but we also know the challenges. They are too expensive because this new technology is still in research. There are already researches on how to ensure a more efficient storage of the energy in batteries. As soon as this technology will get mature, the range will be higher, and the charging time will decrease. We still need to see the development of the charging infrastructure. There is huge potential of innovation when it comes to the electric vehicles.
Full recording of the conference: https://www.youtube.com/watch?v=1zD9i9Hq6aQ
---
Trending Now