City Transformer and Segula Technologies announce engineering collaboration
---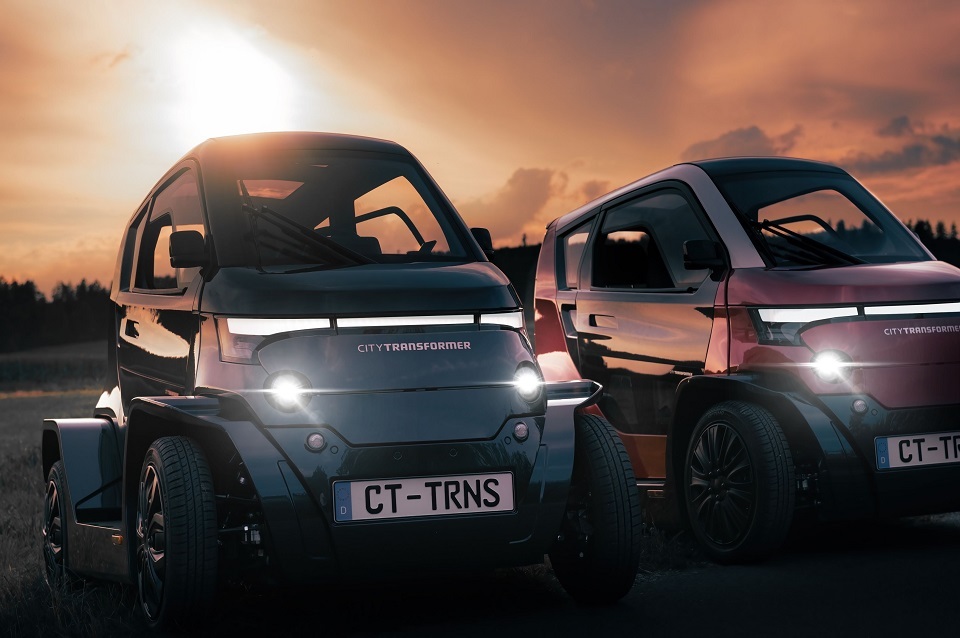 City Transformer, EV tech disruptor from Israel, has selected SEGULA Technologies as its engineering development partner. The move will see the two companies use their expertise, know-how and innovation in further developing the pioneering all-electric foldable CT-1 microcar.
The agreement represents another major milestone in City Transformer's journey, which first started in 2014. With its extensive global network and its cutting-edge expertise in the automotive industry, SEGULA will support the CT-1 development team across all aspects of design, engineering and technology implementation. SEGULA's input into the project will also extend to prototype as well as pre-production testing of the CT-1, including homologation and final validation in preparation for market launch.
Across the last eight years, City Transformer engineering teams have steadfastly advanced and optimized the CT-1 concept, to the point that the development program is now on its seventh-generation microcar iteration.
In the first stage of the collaboration with SEGULA's engineers based in France, Germany, Israel and Australia, a feasibility phase will be undertaken that is expected to conclude later this year.
Commenting on the collaboration, Dr Asaf Formoza,City Transformer CEO, said: "We created the CT-1 based on our vision of what smart urban mobility could – and should – become. In a short amount of time we have designed, developed and homologated CT-1 prototype vehicles as we look to make our vision a reality. But to bring to market an innovative product such as the CT-1 is no easy task – and especially for a young start-up like City Transformer. It's this awareness, focus and dedication that has got us to where we are today.
"However, to take things to the next level – and prepare the CT-1 for full market launch – we are delighted to have chosen SEGULA Technologies as our partner headed forward. SEGULA's deep know-how, extensive expertise and rich experience is an ideal fit for a mobility disruptor such as us. I truly believe this is a win-win partnership."
Stéphane Le Corre, CEO of the International Division at SEGULA Technologies, added: "We are proud that City Transformer has entrusted us with the full development of their flagship and highly innovative debut vehicle. This is an exciting adventure driven by automotive passion and underpinned with the desire to make urban mobility smarter, cleaner and easier. We look forward to partnering with the City Transformer engineering teams as we advance the development of the CT-1."
---
Trending Now