Schaeffler to expand its e-mobility development and manufacturing campus
Posted On August 29, 2022
---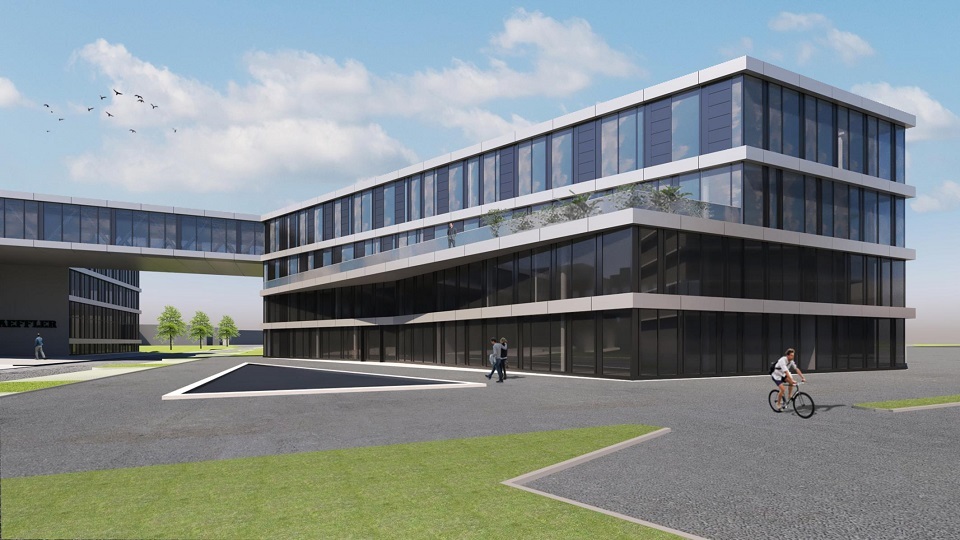 Schaeffler is expanding its existing electromobility development and manufacturing campus in Bühl, Germany, by adding a new building complex. The facility will occupy a land area of approximately 8,000 square meters and will serve as a new center of excellence for electrified mobility at Schaeffler's Automotive Technologies headquarter.
The construction project represents an investment of about 50 million euros. "We are significantly scaling up our activities in electromobility and are acquiring major customer projects," says Matthias Zink, CEO Automotive Technologies at Schaeffler AG.
In 2021, Schaeffler posted over EUR 1 billion in sales of electrified powertrain solutions. Furthermore, the supplier to the automotive and industrial sector secured new electromobility projects worldwide valued at EUR 3.2 billion. This was followed by a further EUR 3.2 billion worth of new orders in the first half of 2022, already meeting the full-year target for 2022 in the first six months.
The new complex in the Bussmatten industrial park in Bühl, Germany, will consist of two buildings connected by a bridge. It will have a total floor area of 15,000 square meters, providing space for some 400 employees to work collaboratively on customer projects and develop new systems for electric powertrains.
The new complex will complement Schaeffler's three existing buildings at the Bussmatten site, where the company is already developing and manufacturing components and systems for electromobility. Crucially, the connecting bridge will be further enhancing communication and dialog between the different teams based at the site. Bussmatten is where Schaeffler's E-Mobility business division is headquartered.
---
Trending Now