Continental expands the Timisoara plant after an investment of 40 million euros
Posted On November 11, 2022
---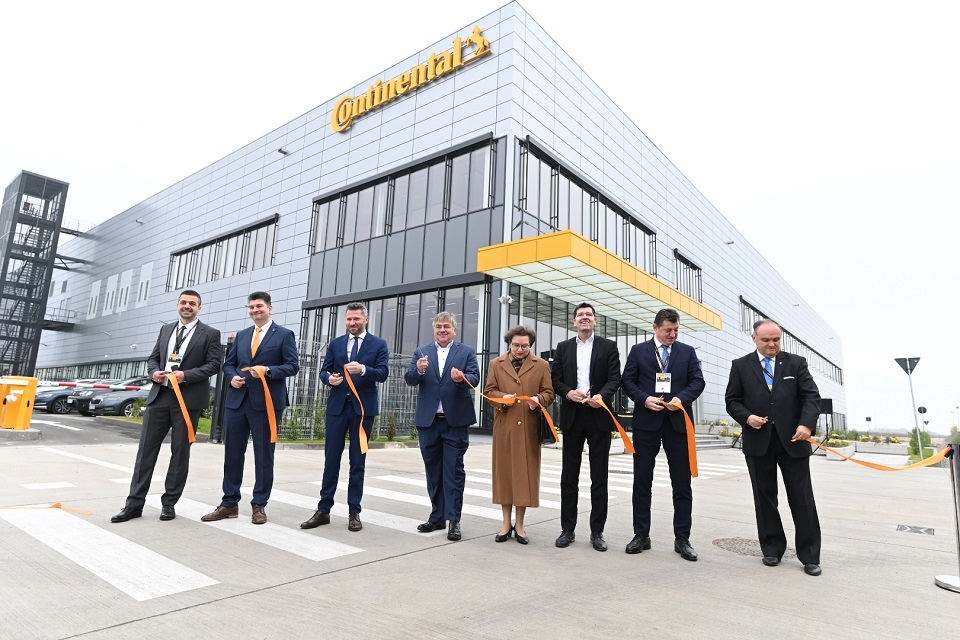 Continental has completed the construction of the third expansion of the electronic components factory in Timisoara, with an investment of approximately 40 million euros.
With the new investment, the production area will increase by more than 7,000 square meters, which means an increase of more than 60 percent of the space (about 18,000 square meters will be reached for production). Parking spaces, a technical area, offices, and a green area were also added.
The expansion involves the commissioning of production lines for the latest technologies, increasing the range of products that the megafactory in Timisoara will develop for the new fields of interest of the automotive industry. The development of the location also brings with it new positions, both for operators and for specialists in the production area.
The electronic components factory in Timisoara produces over 17 million products annually. Airbag control units, electronic parking systems, control units for various technologies such as air suspension, power steering, suspension adjustment and dynamic load stabilization, Head-Up and Head-Up Combiner display units and on-board instruments are manufactured here.
Between 1999 and 2021, Continental invested over 2 billion euros in its activities in Romania. All three fields of activity of the company are represented in Romania. Continental owns six production units and four engineering centers in Timisoara, Sibiu, Carei, Nadab and Iasi. The company has a tire distribution center in Bucharest. At the end of 2021, Continental had more than 17,500 employees, of which more than a third represented by engineers and computer scientists and will continue to hire depending on future projects.
---
Trending Now