Continental joins forces with Ambarella to develop assisted and automated driving systems
Posted On January 5, 2023
---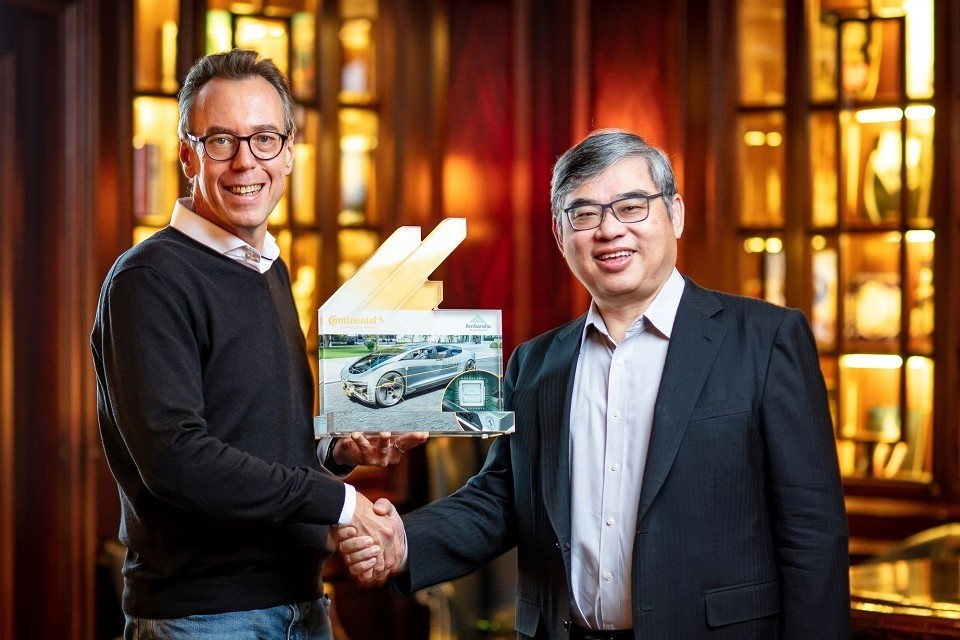 At CES 2023, technology company Continental and Ambarella, Inc., an edge AI semiconductor company, announced a strategic partnership. The two companies will jointly develop scalable, end-to-end hardware and software solutions based on artificial intelligence (AI), for assisted and automated driving (AD), on the way to autonomous mobility.
The strategic collaboration builds on Continental's announcement in November to integrate Ambarella's energy-efficient System-on-Chip (SoC) family into its Advanced Driver Assistance Systems (ADAS).
The partners are combining Continental's software and hardware expertise and broad portfolio of automotive system solutions with Ambarella's computer vision know-how, powerful SoCs and software modules.
In addition to the development of camera-based perception solutions for ADAS, Continental and Ambarella are focusing on scalable full-stack systems for Level 2+ up to highly automated vehicles. These full-stack solutions take a multi-sensor approach, including Continental's high-resolution cameras, radars and lidars, as well as the associated control units and the required software. Vehicle manufacturers will be able to flexibly integrate the joint system solutions into their latest vehicle generations. In electric vehicles, the energy-efficient solutions reduce power consumption and cooling demands, contributing to a lower battery weight of several kilograms. This results in an increased average range of about 5-10 kilometers with the same battery capacity, based on a typical configuration. To serve the growing market for assisted and automated driving, while paving the way for autonomous mobility, the partners aim to have these joint solutions ready for global series production in 2026.
"We are now able to offer full-stack, scalable vehicle system solutions with the highest performance, from ADAS to high automation, thereby strengthening our leadership position in assisted and automated driving," said Frank Petznick, Head of the Autonomous Mobility Business Area at Continental. "This strategic partnership with Ambarella is further expanding our broad portfolio and taking us a step closer towards Vision Zero and autonomous mobility."
"The automotive industry can now take full advantage of Ambarella's algorithm-first SoC architectures and software IP, in combination with Continental's global scale and proven track record in commercializing technology for the ADAS and automated mobility markets," said Fermi Wang, President and CEO of Ambarella. "Together with our partner Continental, we are offering vehicle manufacturers a compelling new option for making vehicles safer, while bringing the promise of advanced automation to fruition and building toward autonomous driving."
---
Trending Now