ABB provides EV charging technology for the largest private parking at Bucharest airport
Posted On February 27, 2023
---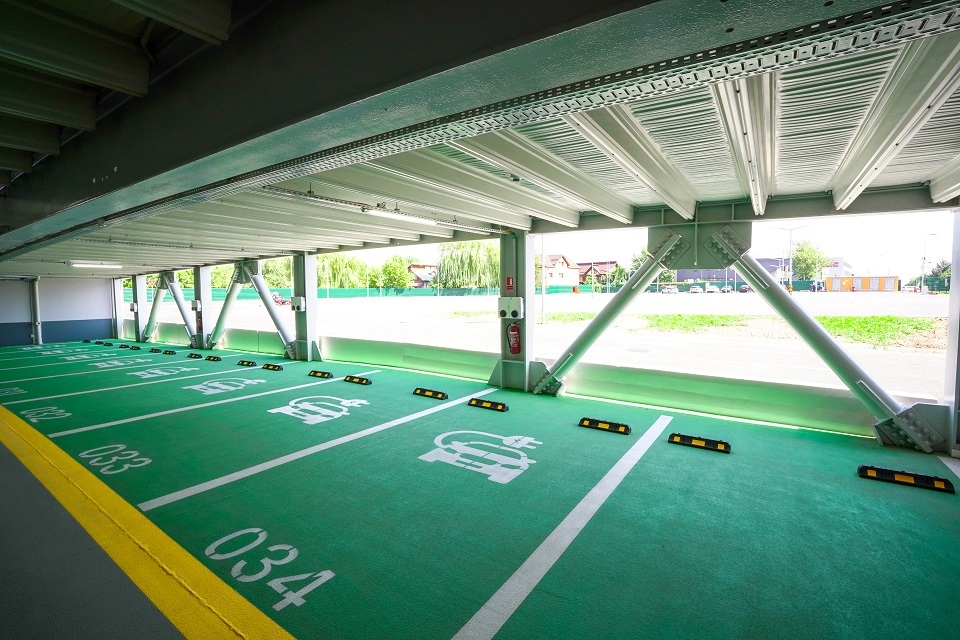 Olimpia Parking, the largest private parking provider at Bucharest's Henri Coanda International Airport is the first parking service in Romania that implemented ABB's latest building automation and EV charging technology.
Installation of ABB E-mobility's charging technology has made Olimpia Parking the first one in Romania able to offer premium conditions for electric and hybrid cars. ABB E-mobility supplied 36 Terra AC 22kW charging stations and one Terra 94 CJ 90kW DC fast charging station, all benefitting from cloud connectivity via ABB ChargerSync to allow remote configuration, monitoring, load management and software updates, minimizing the need for onsite intervention and maximizing uptime and efficiency.
The installation, completed in close cooperation with IOT Solutions, currently gives Olimpia Parking the largest EV charging capacity installed in one location in Romania.
The parking facility, which offers spaces for up to 1,500 cars, also now benefits from intelligent lighting thanks to an ABB i-bus® KNX building automation system. Comprising of over 126 sensors connected to a network of LED lamps, the system ensures proper power management and optimum lighting intensity in all areas.
"We chose charging solutions from ABB because they come fully equipped, with all integrated protection systems for short circuit, overvoltage, loss of grounding etc. They can be connected by wire but also by Wi-Fi to the internet, they have an integrated Bluetooth connection, but also integrated GSM, RFID control. In addition, the software made available by ABB matches our requirements perfectly. With the ABB charging stations you can balance the load in the network and you can achieve a very good user management," said Adrian Micu, General Manager of IOT Solutions.
"We are happy to support Olimpia Parking with state-of-the-art building automation and EV charging solutions from ABB. Our aim is to offer our customers and end users the best experience in terms of comfort and safety and we consider this project as an important step towards smart cities and sustainable transportation in the country," said Erhan Savas, Vice President Commercial, Electrification at ABB Romania.
---
Trending Now