Italian brand Dallara enters the Romanian market
---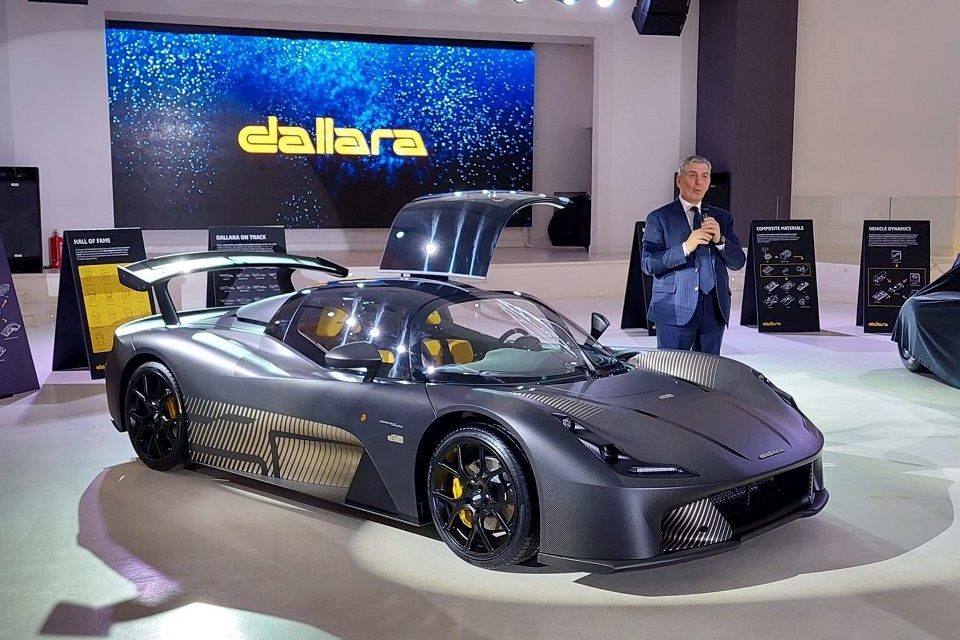 The legendary engineer Giampaolo Dallara, the founder of the Italian car producer Dallara, accompanied by a delegation of representatives of the company, paid a visit to Bucharest for launching the new Dallara Stradale model in Romania.
For over 50 years, Dallara designs and produces racing and street cars, imposing itself as one of the most famous brands in the global car sector. The Dallara group is the only car supplier for the Indycar, Indy Lights, Formula 3, Formula 3, Euroformula, Formula E and Super Formula. It builds cars for WEC, ELMS and IMSA and offer consultancy for other championships, such as NASCAR.
Dallara Stradale, the first street car of the brand, already registers orders on the Romanian market, operated by the Forza Rossa group, exclusive dealer in the Balkans.
Before presenting the car to the Romanian press, Giampaolo Dallara visited the Polytechnic University of Bucharest. On this occasion, the signing was celebrated, which took place the last days, of a memorandum of understanding between the Motorvehicle University of Emilia-Romagna (Muner) and Polytechnic Bucharest, with the support of the Dallara Foundation, for carrying out common activities, such as research projects, organization of conferences and symposiums, exchange of teachers, researchers and students.
Based on the understanding, starting with the next academic year, a first group of Romanian students will be able to specialize within the training structures and the car manufacturer in Emilia-Romagna. Dallara is part of Muner, a consortium established by the Emilia-Romagna region, which includes the four regional universities (Bologna, Parma, Ferrara, Modena and Reggio Emilia) and prestigious manufacturers of the area.
---
Trending Now