Continental has invested 180 million euros in Romania in 2022
---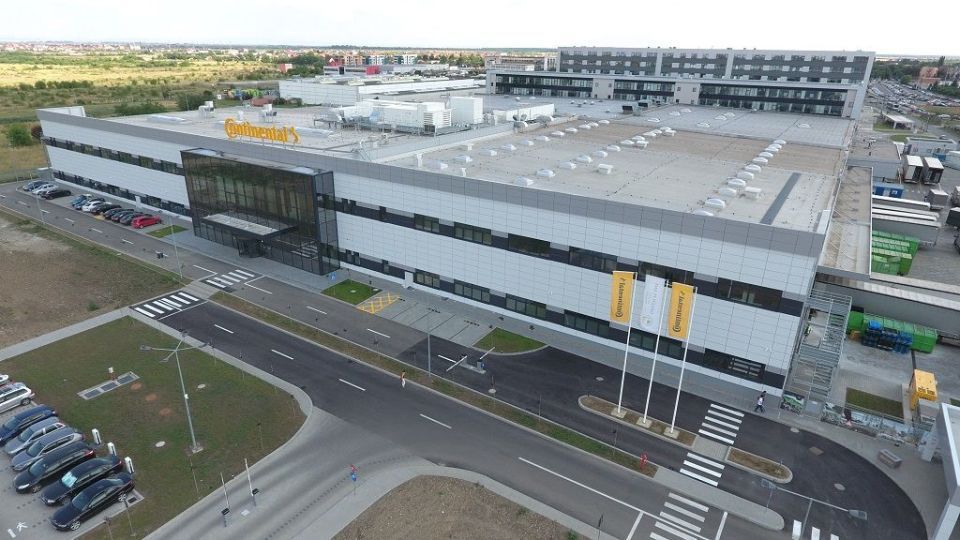 Continental added investments worth approximately 180 million euros in its operations in Romania and passed the threshold of 19,000 employees in Romania at the end of 2022, compared to 17,500 in 2021. The company continued the trend of recent years in which it grew annually, mainly in research and development centers, but also at the level of production units.
2022 was a year in which the concern completed important investment projects in Romania: the opening of the extension of the automotive engineering center in Timișoara, as well as the inauguration of the first megafactory within the Continental group, also in the capital of Banat region: the automotive production center added a third extension and put into operation new lines for the latest technologies, increasing the range of products that the megafactory will develop for the new areas of interest of the automotive industry. Also, the activity of the ContiTech, tire and automotive factories in Sibiu, as well as the research and development centers in Iași, Sibiu and Timișoara (Automotive and ContiTech) have registered investments in state-of-the-art equipment, such as and in staff development.
"Software is the future of the automotive industry. Innovative technologies, the latest skills in the field used by our specialists, such as artificial intelligence, cyber security, cloud computing, etc., together with the latest generation products manufactured in our production units (tyres, automotive and ContiTech) give a new shape the automotive and mobility sector, of the sustainable way in which we will move in the coming years. My colleagues' work focuses on the tools we'll need to make the entire mobility ecosystem smarter, more convenient, and more comfortable. Of course, the engineering area, which covers areas such as hardware, design, mechanics and other work areas, will remain a core pillar of the company's business this year as well, complemented by software that has a significant impact on the transformation of the industry," says Dr. Christian von Albrichsfeld, Head of Country Continental Romania.
"The investments made in the production area, in new equipment that increases agility, show once again that we are a company that trusts in people, in their skills and experience. And in 2023 we will focus on collaboration as together we create mobility solutions for a safe, connected and convenient world, focusing on active and passive safety, autonomous driving, automotive user experience, automotive architecture, digitization, industry 4.0, operational excellence , sustainability, all these concentrated for intelligent mobility. Our expertise in software, systems engineering and manufacturing fuels these growth areas," adds Dr. von Albrichsfeld.
For 2023, the company plans to continue hiring. Also, the planned investments aim at values comparable to those of last year, both in terms of the expansion of the headquarters and in new equipment for the engineering centers and for the tire, electronic component and ContiTech factories in Romania.
---
Trending Now