ABB E-mobility to provide fast charging infrastructure for public electric buses in Constanta
---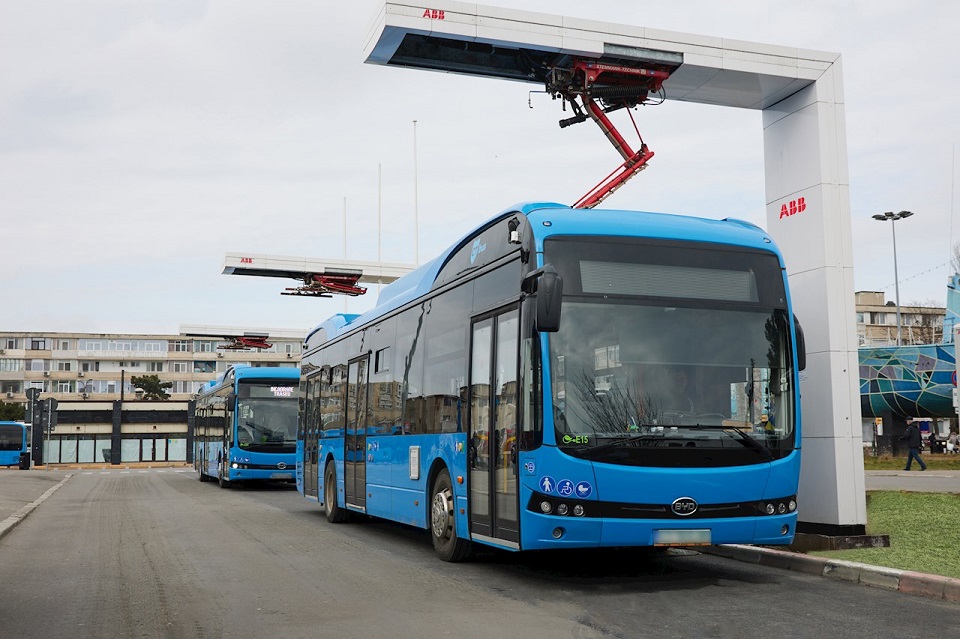 ABB E-mobility supplied Constanta with its latest fast charging technology, powering the city's electric buses and accelerating its transition to emission-free mobility.
Constanta installed five 300 kW HVC-PD (Heavy Vehicle Charger Pantograph Down) and twenty 50 kW Terra 54 HV fast charging stations to power its BYD electric bus fleet. The Terra 54 HV supply power to charge buses in the depot overnight, while the 300 kW HVC chargers safeguard maximum vehicle availability by enabling fast charging during the day, both in the depot and at the end of the route.
The chargers are already equipped to support the electric buses of the future with 920 VDC charging capabilities. These features have been successfully proven by ABB E-mobility in other European countries such as Germany, Sweden, Norway and France.
All charging stations installed in Constanta are Cloud connected through ABB Ability, facilitating remote software upgrades as well as improved charger management by both customers and ABB Service engineers. ABB E-mobility's smart charging solutions are set apart by their future-proof, modular design, safe and reliable operation, and remote service and data management tools, paving the way for greener, more sustainable public transportation in Romania.
"It has always been our intention to offer our customers tailored solutions characterized by a high level of safety and reliability. Together with our partners we are happy to support Constanta towards cleaner and more sustainable public transportation and to contribute to the evolution of the e-mobility landscape in Romania," said Erhan Savas, ABB's Vice President Commercial, Electrification, Romania.
ABB E-mobility offers its customers in Romania a broad range of EV charging solutions starting from 3.7 kW chargers, up to 480kW fast chargers, both for electric cars and for the fast charging of electric buses and trucks.
---
Trending Now