Enel X Way Romania and Code for Romania join forces to develop new platform to promote electric mobility
Posted On August 21, 2023
---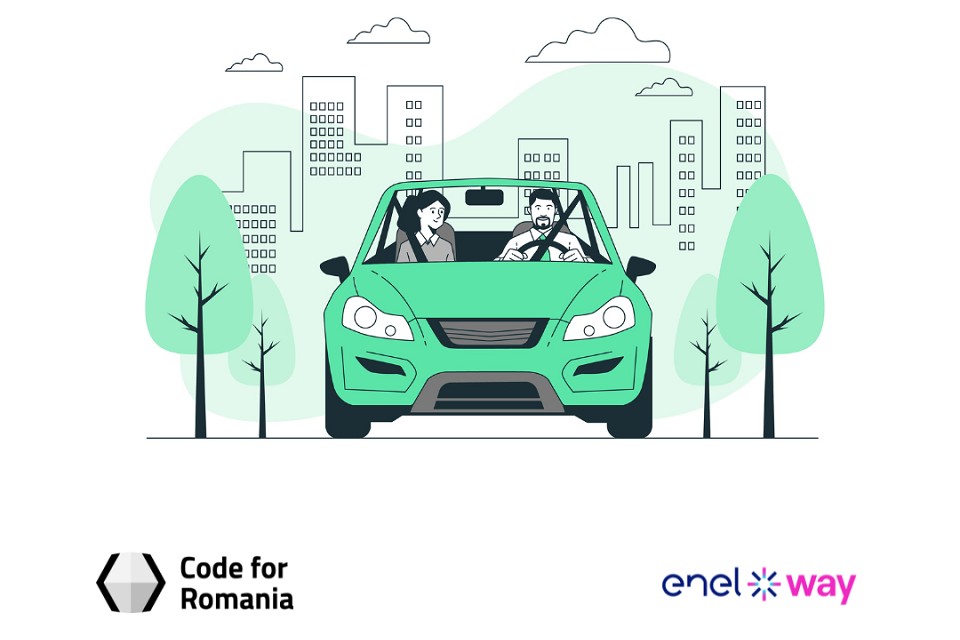 Code for Romania, the largest civic technology association in the world, and Enel X Way Romania, the Enel group company dedicated to electric mobility, launch the online platform "Conduc Electric", an initiative aimed at promoting the transition from fossil fuel cars to electrical, at national level.
"Conduc Electric" offers information, comprehensible to all types of users, about electric cars and about the charging infrastructure for them, available in Romania. The platform aims to increase public awareness and interest in electric mobility, essential to reduce pollution and fight climate change.
"Conduc Electric" is addressed to people who are not familiar with electric vehicles, but are open to it, to those who explore the option of adopting electric mobility and analyze the benefits of an electric car, but also to companies that want to optimize their costs with the help of an electric fleet. The platform explains in accessible terms the costs involved in the purchase and maintenance of an electric vehicle, provides details on engine types, electric car models available on the market, charging options, etc.
The platform has a map of all existing electric charging stations in Romania, integrated with a Google Maps-type service that allows navigation to a route, directly in the map service. It displays full details of the charging options available for each charging point; it indicates public stations, fast charging ones, which charging points are in use in real time and which are currently not working. Moreover, users who prefer the Enel X Way Romania network can also separately access the interactive map dedicated to these specific charging stations.
Currently, Enel X Way Romania has a network of approximately 350 charging points throughout the country, and by the end of this year it aims to reach almost 500 charging points in 63 localities in the country, with a power total installed capacity of over 8,700 kW.
"For more than 6 years, at Code for Romania we have been drawing on a map the needs of digital intervention in various fields. With this solution, we find ourselves at the intersection of two vital fields for Romania – the environment and education. We believe that through this project we can contribute to accelerating the energy transition in Romania and to educating the public about the benefits of electric mobility. Conduc Electric platform is the result of the work of our team made up of programmers, designers, researchers and communication people who dedicated time and resources to create, with the support of our partners, Enel X Way Romania, a useful and easy-to-use tool", said Olivia Vereha, VP of Product Code for Romania/Commit Global.
The platform can be accessed for free at conducelectric.ro.
---
Trending Now