BMW Group to build logistics centre for high-voltage batteries in Leipzig
Posted On August 28, 2023
---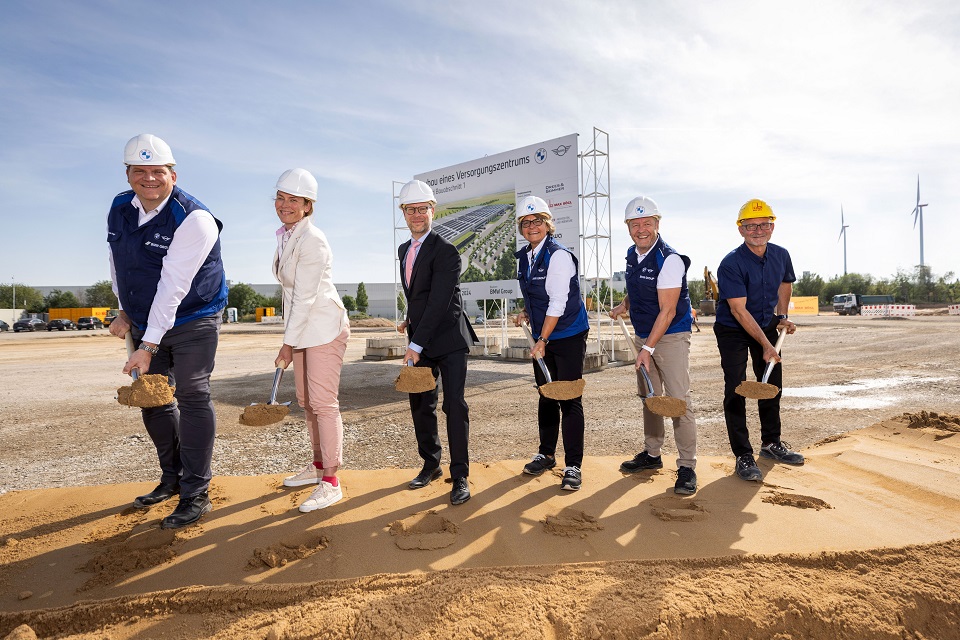 The BMW Group continues to invest in e-component production at Plant Leipzig and in the future of the site. A leasehold contract has now been signed for an area of land outside the plant premises, on the northern industrial estate – which is also home to the existing facility. The new plot for use by BMW consists of 12 hectares in total, eight of which will be built on in the first stage of construction. This will produce a logistics hall for the current fifth-generation high-voltage batteries and an office building, both of which are due to reach completion in mid-2024.
"These days car production is just as much a part of Leipzig's economic DNA as the trade fair. We're delighted that an already strong cluster is now growing further. What's more, the focus will be on an eco-friendly footprint throughout. With this extension, BMW is sending out a clear signal around Leipzig as a base and electromobility. We are happy to partner the company and support the positive development of these areas," said Mayor Clemens Schülke.
Plant Director Petra Peterhänsel also sees the transition to electromobility as an important building block in the plant's development: "Leipzig continues to power ahead. Making the BMW i3, we were the BMW Group's pioneer in electromobility. Now, with the development of e-component production and the upcoming launch of the MINI Countryman, the future is already taking shape."
In the first stage of construction, a warehouse, a two-storey office building and a loading tunnel with a combined gross area of 38,000 m2 will be erected. There are also plans for a second construction stage, which will take the total investment to as much as 100 million euros. When all the construction work is complete, the new buildings at the Supply Centre North will provide workplaces for approx. 500 employees.
By 2026 the BMW Group aims for at least one in three new cars sold to be fully electric, so the need for high-voltage batteries will increase. Plant Leipzig is already a cornerstone in supplying e-components for the production network and provides one in three battery modules for the BMW Group's fully electric vehicles. These include the BMW iX1, the BMW i5 and the BMW iX. With the new hall as a logistics centre for high-voltage batteries, Plant Leipzig is embracing this role even further, with a building that meets all the structural requirements for handling high-voltage components.
---
Trending Now