Schaeffler and VDL Groep join forces on self-driving shuttles
Posted On September 1, 2023
---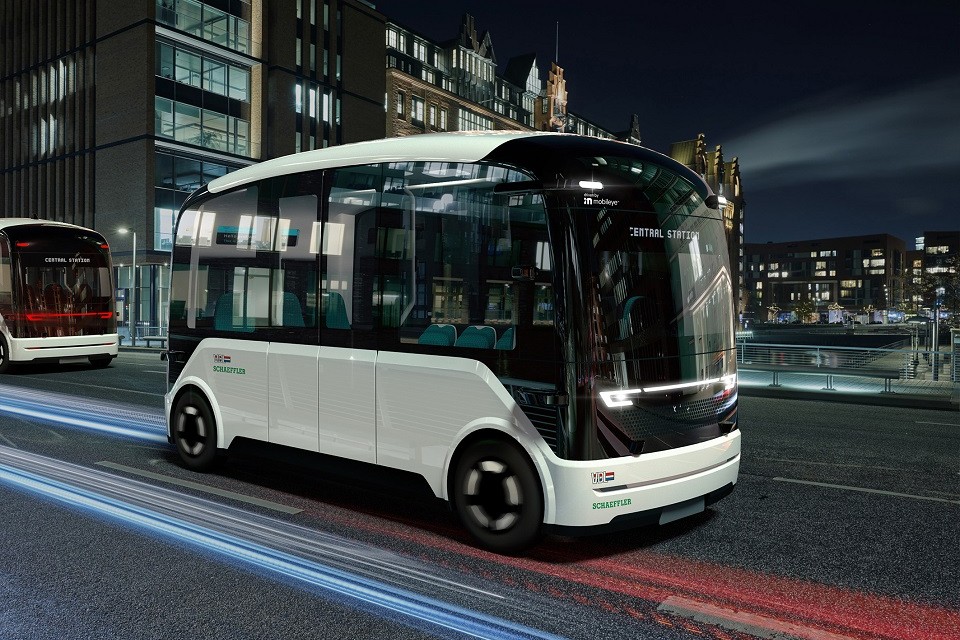 Schaeffler and VDL Groep are jointly exploring the development and production of a new generation of self-driving shuttles for public transport. The two companies will be showcasing a first demonstrator as well as all relevant automotive electrification and steering technology at the IAA Mobility show in Munich.
The initiators intend to bring together their technological competencies and expertise in systems engineering, development, production, and public transport. For this progressive and innovative mobility concept, Schaeffler and VDL Groep will cooperate with Mobileye who will provide the shuttle vehicles with autonomous driving systems. The two partners are currently in advanced negotiations with public transport authorities and operators to start pilot projects. According to the roadmap, testing for the vehicles on the streets will most likely be possible starting in 2025.
Klaus Rosenfeld, CEO of Schaeffler AG, says: "Self-driving shuttle vehicles will become integral elements of modern mobility ecosystems. They will bring people safely, quickly, and easily from A to B and increase accessibility to mobility for everyone living in cities and rural areas. We at Schaeffler want to support this development with best-in class systems engineering as well as innovative automotive technology in a sustainable manner. This goal is best realized with strong partners. We are more than happy to team up with VDL Groep and Mobileye."
Willem van der Leegte, President and CEO of VDL Groep says: "Autonomous shuttles are going to play an important role in our future mobility needs. This vehicle concept fits seamlessly into our broad mobility solution covering design, electrification, connectivity, autonomy, and services. Of course, this planned cooperation is also a fantastic opportunity to pioneer and innovate with our esteemed partners Schaeffler and Mobileye."
Germany is planned to be the first country where the newly developed and manufactured shuttles will operate, benefitting from the fact of being the first country in Europe which approved SAE level 4 for use on public roads.
Schaeffler and VDL intend to develop and build the shuttles for public transport operators who will be operating the vehicles within a comprehensive ecosystem. The companies have already started negotiations with operators to acquire pilot projects with the intention to prove the concept and to set up a scalable ecosystem with open interfaces. The target production volumes will depend on achievable sales, but they are projected to produce some thousands of vehicles per year starting in 2030. Production is planned to take place at VDL's Mobility Innovation Centre in Born (Netherlands).
Schaeffler and VDL Groep autonomous shuttle specifications:
Seats: nine seats (six seats fixed, three seats flexible)
Payload: around 1,000 kg
Dimensions: 5 metres long, 2.2 metres wide, 2.8 metres high, weighing about 5,000 kg
Indoor monitoring system in direct contact to a control room
Two deeply integrated independent sensing systems: one camera-based and one radar/lidar-based
Large doors and low entry step, wheelchair accessible
Maximum speed: 70 km/hour
Range: over 350 km per day, and over 100 km on one battery charge
---
Trending Now