Continental and Google Cloud equip cars with Generative Artificial Intelligence
Posted On September 6, 2023
---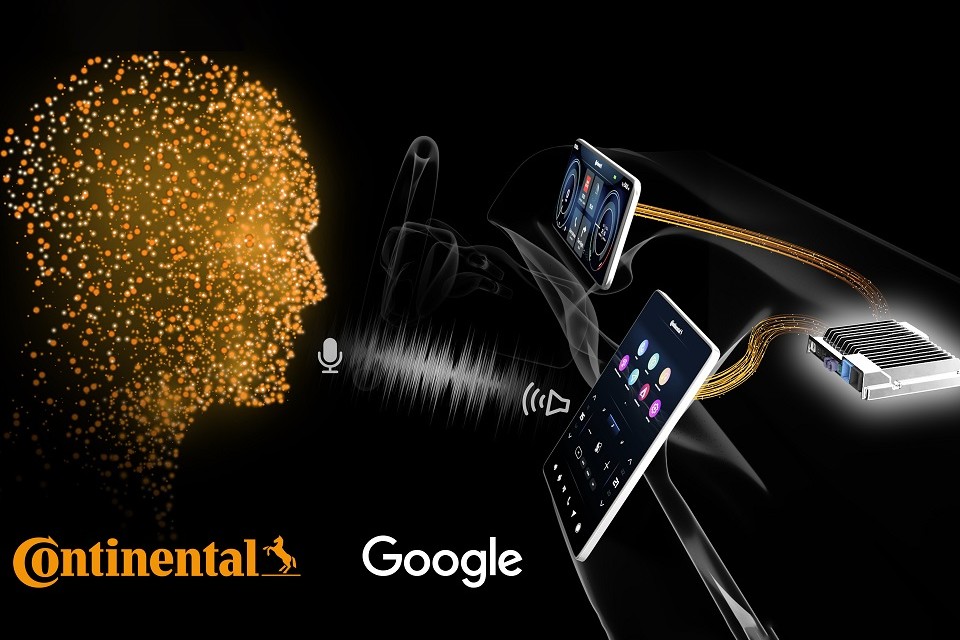 Continental announced a partnership with Google Cloud during its press conference at the IAA Mobility 2023. Together, the two companies are equipping cars with generative Artificial Intelligence (AI), making Continental one of the first automotive suppliers to integrate Google Cloud capabilities directly into vehicle computers.
With this, drivers can interact with their car in a natural dialogue. No matter if drivers for example need help finding the right tire pressure when the car is fully loaded or want to know more about local places of interest on their destination or along their route when they are on vacation, the generative AI can compile the required information and answer the drivers' questions.
"Together with Google, we are bringing artificial intelligence to the vehicle cockpit and are creating an intuitive experience for drivers. Based on our Smart Cockpit High-Performance Computer, we expect our solution to be ready for production within just 18 months development time. This is how our vision of software-defined vehicles starts to become a reality," said Philipp von Hirschheydt, member of Continental's Executive Board and head of the Automotive group sector, at the company's IAA MOBILITY press conference.
At this year's IAA Mobility, Continental is showcasing the integration of the generative AI system in its Smart Cockpit High-Performance Computer (HPC) solution with a demonstration vehicle (hall B2/booth A12). With its solution, Continental is serving a broad market – market observers are anticipating that, over the next ten years, sales of high-performance vehicle computers will be in the mid tens of billions of euros.
Google Cloud's AI-powered system lets drivers talk with their car. They can ask about hotels or tourist attractions along their route, and much more. The driver may want to know more about a specific historical building nearby. In this case, the system compiles detailed information in real time and plays it back to the driver like an audio guide in a museum. The driver can also ask follow-up questions without repeating the whole context, Google Cloud's conversational generative AI interprets the context correctly. Continental ensures that the system has access to specific vehicle information, such as the operating manual. This means it can even tell the driver where the USB port is or what the required tire pressure is when the car is fully loaded. Google Cloud's generative artificial intelligence allows the system to constantly learn, create new content and adapt to the user's preferences.
---
Trending Now