Alexandru Nicola, Renovatio: "We aim to install 222 charging stations of 150 kW for electric vehicles on important transport corridors in Romania by 2025"
Posted On October 10, 2023
---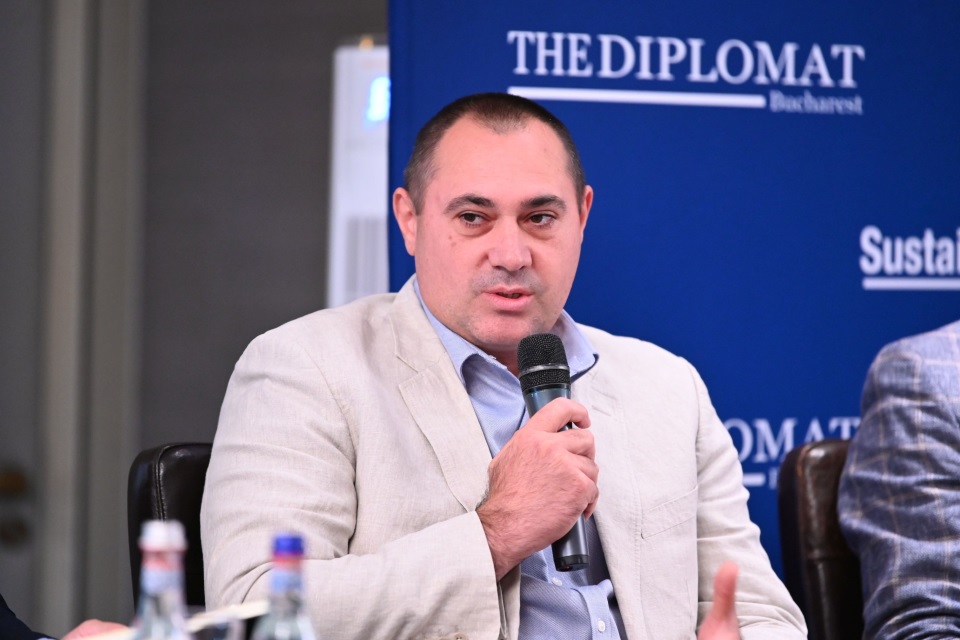 "In 2015, there was no high-power charging station installed in Romania. The first station had 50 kW and was installed by ABB. A few years ago, we started to build the charging network called e-charge. Now we have 530 charging stations and 45,000 users. From my point of view, it is a performance that Romania can be proud of. The supply of good equipment is extraordinary for the infrastructure because the customer is the centre of attention. A good equipment gives the customer a good satisfaction when using and receiving the service," Alexandru Nicola, Sales and Operational Manager, Renovatio said during Green Mobility Conference powered by Automotive Today and The Diplomat-Bucharest.
"Now we have a rather large project underway. By the middle of 2025, we aim to install 222 high power stations of 150 kW plus another 20 stations of over 350 kW for electric trucks, on important transport corridors in Romania.
The biggest challenge in installing the stations is network connectivity, but we hope that things will improve. What is next besides these infrastructure projects? That Plug & Charge, in which connecting the car directly to the station – without the need for an application, an authentication – will help a lot in simply connecting the charging cable to the car. The transfer of data and electricity between the station and the car will be done without a card, an application, etc.
The EU vision regarding charging stations includes stations with powers of 400 kW and 1 MW. There are still some steps to be taken until then, we still need to develop the electrical network.
We want to further develop the network of charging stations. We have over 80 stations with a power of over 100 kW. We have 300, 350 kW stations. We propose that the share of high-power stations in our portfolio remains at 70% so that the movement of customers is efficient."
Full recording of the conference HERE.
---
Trending Now