Continental supplies the core of the 48 volt electrical system in the new Audi A8
Posted On January 23, 2018
---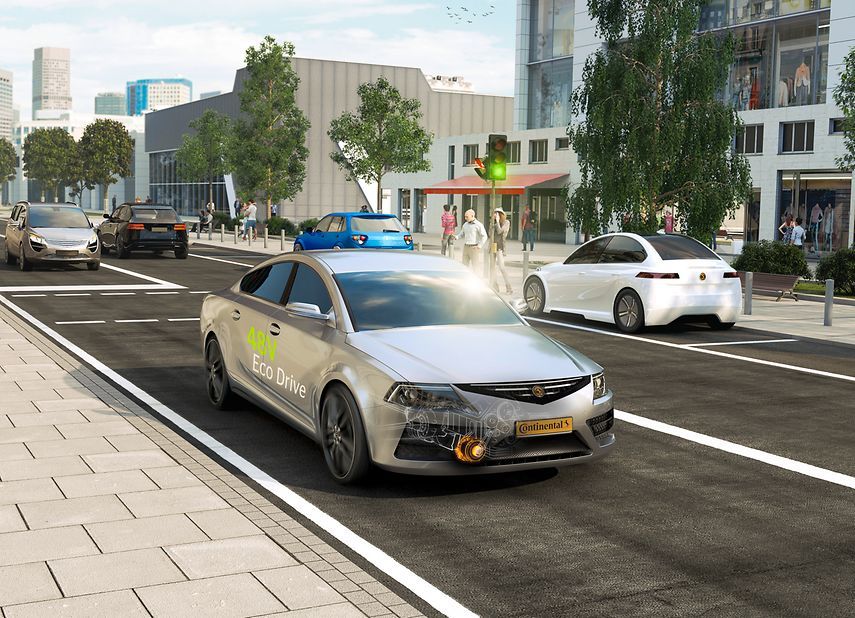 When coasting to a halt at a red light, the engine in the new Audi A8 shuts down at 22 km/h – much earlier than with a conventional stop-start system.
The engine also shuts down periodically during steady-state cruising at speeds between 55 und 160 km/h, restarting instantly when the driver wants to accelerate. Additionally, when the driver applies the brakes during every day driving, the A8 converts a large percentage of the braking energy – normally lost in the form of heat – into electrical energy for future use.
These functions are made possible by a compact belt starter generator with integrated power electronics, all supplied by Continental. The system replaces a conventional starter pinion and is driven by a belt connected to the engine crankshaft. Together with the lithium-ion battery the belt-starter generator forms the heart of the electrified drivetrain, which is standard equipment in the new Audi A8.
High continuous power rating thanks to water cooling
With a starter output of eight kilowatts and peak transient torque of up to 60 Newton meters, the asynchronous motor developed by Continental achieves new benchmarks. It has a continuous power rating in generator mode of up to 5 kW, with peak output of up to 15 kW available for short periods. This is made possible by a water-cooling system that protects the motor, and particularly the power electronics, from overheating. The coolant is supplied by the regular engine cooling system, eliminating the need for a second, low-temperature cooling circuit.
Significant fuel savings among the many advantages
The combination of zero-emission coasting, earlier engine shutdown by the stop-start system and improved braking energy recuperation results in fuel savings of up to 0,7 liter fuel per 100 kilometer in real driving situations. At the same time, the 48 volt board net makes it possible to provide four times as much electrical power at short notice, at the same current. This clears the way for adaptive suspension systems like the new predictive active suspension in the Audi A8.
Collaboration on both hard and software
Continental has been producing the belt-starter-generator with integrated power electronics on highly automated production lines at its Nuremberg plant since 2017. The system is based on a modular concept that can be adapted to meet the needs of all automakers. For example, Audi's emphasis on high performance has been met by increasing the length of the stator, which instead of windings consists of welded copper rods. The collaboration with Audi was not just limited to the hardware. "Together with Audi we also further refined the software functions of this system," says Avila. "The intelligent control system plays a key part in meeting the high performance requirements." Following the new Audi A8, Audi plans to use this system in other model ranges too.
Source: Continental
---
Trending Now
You may also like