World's first production road and air-legal flying car due at Geneva
Posted On February 1, 2018
---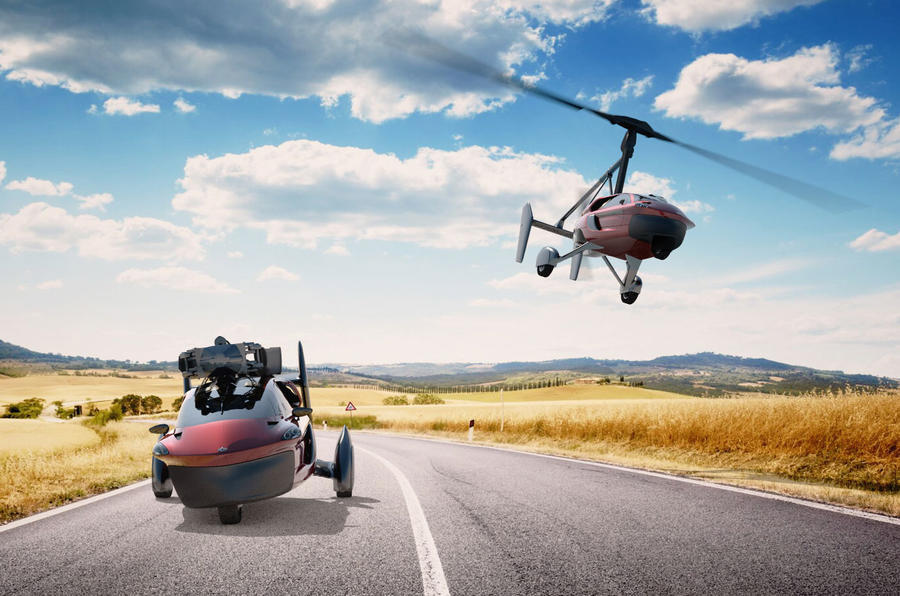 The PAL-V Liberty, the world's first commercial flying car that can be ordered for around £425,000, will make its public debut at this year's Geneva motor show.
Dutch manufacturer PAL-V claims its Liberty is fully compliant with existing regulations and says it represents a "pivotal time in aviation and mobility history". It expects to make first customer deliveries next year.
The flying car has launched with the Liberty Pioneer Edition, which is priced from €499,000/$599,000 on PAL-V's website, before taxes. This price includes some flight instruction sessions, power heating and personalisation options.
Only 90 will be sold, with around half of them headed to Europe, and after their delivery the manufacturer will start delivery of the Liberty Sport model.
That model is priced from €299,000/$399,000 (around £254,000) before taxes on the manufacturer's website.
To convert the car from drive to fly mode or vice versa takes around 5-10 minutes, according to PAL-V. The rotor mast unfolds automatically, but the driver must pull out the tail section, unfold two rotor blades and take out the prop to ready it to fly.
You also need a license to fly, and you can't just take off and land anywhere; PAL-V says the Liberty requires take-off space of around 90-200×200 metres without obstacles. It says that small airstrips, aerodomes, glider sites and ultralight airfields will be most appropriate.
Source: Autocar
---
Trending Now
You may also like