Former Dacia CEO is the new CEO of Avtovaz
---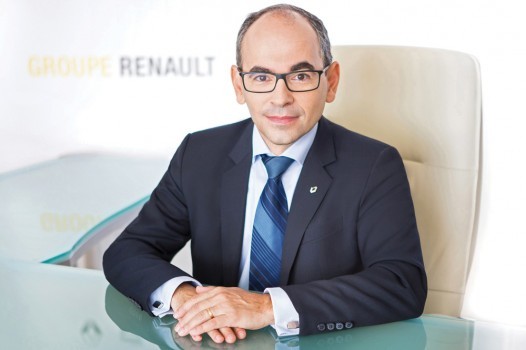 Alliance Rostec Auto BV today announced that Yves Caracatzanis will become CEO of AVTOVAZ from June 1st, 2018.
Nicolas Maure, will remain CEO of AVTOVAZ until May 31, 2018 and will continue to monitor the financial recovery and the mid-term plan development of the Company as Groupe Renault Senior Vice President, Chairman of the Eurasia Region, and as vice-chairman of AVTOVAZ's Board of Director from April 2, 2018.
Yves Caracatzanis is currently Managing Director for Groupe Renault in Romania, where he is in charge of all commercial and industrial activities. He also serves as President and CEO of Automobile Dacia SA, one of the fastest growing car brands in Europe and the largest private company in Romania.
Before taking over operations in Romania, Yves Caracatzanis has held the positions of Industrial Vice President for Eurasia Region and VP Supply Chain Groupe Renault. He joined Renault in 1992.
Rostec State Corporation is a Russian corporation founded in 2007 for the purpose of promoting the development, production and export of hi-tech civilian and military industry products. It comprises 700 organizations, nine of which have now been formed as holding companies of the military-industrial complex, five of them are involved in civil industries and 22 are directly controlled. Rostec's portfolio includes recognized brands such as Avtovaz, Kamaz, Russian Helicopters, and VSMPO-AVISMA.
---
Trending Now
You may also like