Cristian Prichea is the new general manager of Ford's National Sales Company in Romania
---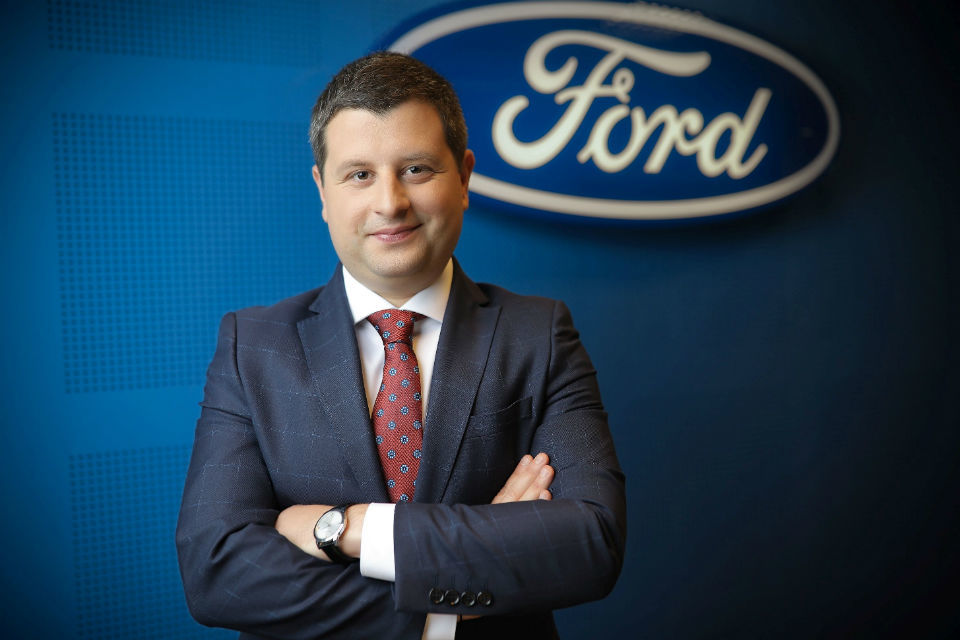 Ford Romania announced today that Cristian Prichea is the new general manager of the National Sales Company, replacing Attila Szabo, who in turn is named general manager of Ford Hungary and Ford of the Czech Republic.
Szabo has been leading Ford's sales and marketing operations in Romania since 2016, and since January this year he has also been supervising the Czech Republic.
"Romania will always take a special place in my heart and I am honored to have had the chance to work here with a team not only young but also creative and very dynamic. I believe that Cristian's appointment at the forefront of sales and marketing operations comes at an opportune moment for our commercial activity in Romania. Cristian is the first Romanian to be appointed to this position and I am convinced that under his leadership, Ford's sales performance will continue in the same positive direction as before," Szabo said.
Cristian Prichea (34) is an economical engineer in mechanics, a graduate of the Polytechnic University of Bucharest, and has been working for Ford Romania since August 2010 when Ford established the National Sales Company in Bucharest. During this period he held various positions in the company's marketing department, in order to be appointed Director of Sales at Ford Romania in 2015. From 2016 until now, Cristian has worked for Ford Europe at the headquarters in Cologne (Germany) in the Ford Sales Coordination Department at European level.
"I am very happy to be back with our team in Bucharest and to resume cooperation with the entire network of authorized distributors in the country. We will start this journey together in a dynamic period, marked by the many new products we will launch We have all the determination and the energy to work with our team, employees and dealers, to keep the Ford brand on top of new car sales in Romania, "Prichea said.
2019 is an extremely important year for Ford Romania, including through the operations of Craiova, where the production of the new Ford Puma, the first hybrid model ever built in Romania, will begin.
Ford Romania currently has 4,900 employees, and by the end of this year, the workforce will grow to a total of 6,300 employees as a result of the launch of a comprehensive recruitment program in Craiova to support Puma's production.
---
Trending Now
You may also like