Groupe Renault Romania inaugurates its new offices for 3,200 employees: Renault Bucharest Connected
---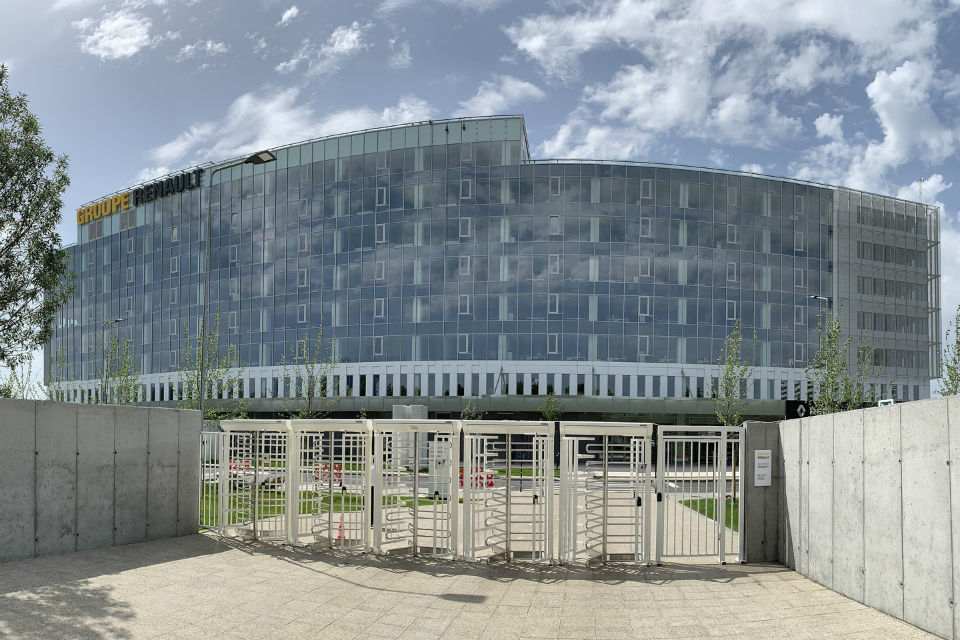 Groupe Renault Romania today inaugurated its new headquarters, Renault Bucharest Connected, at a ceremony attended by Thierry Bollore, General Manager of Groupe Renault and Prime Minister of Romania, Viorica Vasilica Dancila.
"Romania is a source of skills and talents. The 18,800 employees of Groupe Renault Romania contribute globally with passion to our success story. Since 1999 we have invested three billion Euro in Romania," said Christophe Dridi, general manager of Dacia and General Manager Groupe Renault Romania.
Renault Bucharest Connected offers employees a pleasant working environment, but also the ability to interact with each other in the vicinity, using modern digital technology and tools.
Office space is built and equipped to modern standards. Groupe Renault Romania employees are exposed to a multicultural experience and have diverse development opportunities. The company develops relationships with 15 universities in Romania, contributing to the development of young people and their professional insertion.
---
Trending Now
You may also like