Schlemmer Group continues its growth story
Posted On October 21, 2019
---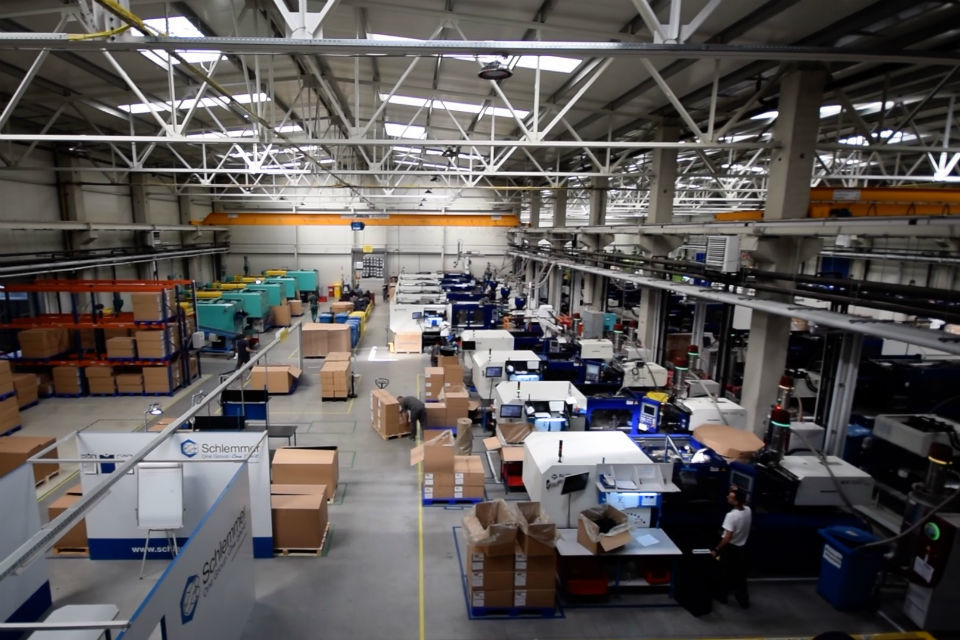 Headquartered in Munich, Germany, the Schlemmer Group is a global technology specialist that provides solutions for the mobility of the future, thus helping to shape the megatrends of connectivity, safety, sustainability and e-mobility. Building on 60 years of experience, the company is an innovative value-added supplier that produces a wide range of comprehensive cable and fluid management solutions. In addition to its established automotive business, the Schlemmer Group also operates in other industries. 22 production sites worldwide at strategically important locations as well as a mobile factory enable the implementation of global strategies and local presence in development, production and sales. The Schlemmer Group employs around 3,800 people worldwide who generated a consolidated net turnover of 355 million euros in 2018.
Local growth story                                                                                                                                          
Started back in 2006 with the production and supply of cable protection corrugated tubes for the regional harness producers like Yazaki, Leoni, Delphi, Fujikura, Dräxlmaier, etc, the operations located in Satu Mare experienced a double-digit growth rate from 2010 on. "In order to satisfy the customer demand for local supply, we had to diversify the processes. In addition to the traditional tube extrusion process, we introduced injection molding, assembly and thermoforming. Today we supply a comprehensive cable protection product range with several thousand of different parts". (Quotes by Alin Stavariu, General Manager of Schlemmer Romania). The local turnover raised from 4,3 million euros in 2010 to 33,5 million euros in 2018.
Challenging 2019
Currently the company employs over 400 people in Romania. Additionally to the plant in Satu Mare, Schlemmer started to develop a IT team in Cluj Napoca, that supports the global IT projects, but also helps the plant in Satu Mare to improve the local communication capabilities with Office 365, to increase process transparency using production reports based on live data, and to streamline the KPI reporting. "Given the current market challenges, we need good BI data. The traditional Schlemmer cable protection market is shrinking in the region, moving towards lower cost countries important production capacities. Raising power supply costs (doubled in 2019 compared to Q1 2017) and the lack of workers are probably irreversible influences on our local operations. We had to recognize that we have to shift our local business focus in order to maintain the growth. Air and Fluid products, tubes and injection molding parts with increased quality requirements, integrated electronic components and highly diversified applications from fuel supply to white goods needed to be industrialized". The company developed a local Launch Management team that had to launch several hundreds of new products. A new Tooling Centre was built in 2018 in order to improve the local capabilities in injection molding tool maintenance and repair. The turnover with non-cable protection products is expected to reach more than 15 million euros in 2020 and to represent more than 50% of the turnover in 2025. To be able to sustain the strategy, the company is mainly focused in developing own employees to be able to cope with the new challenges. During the last years, the local team was very stable. Most of the employees are from the Satu Mare area. "We need more colleagues, but we don't see that workers form Asia are a solution. We want to use our own resources to increase the automation not only in production, but also in business processes". To do that, the company already set up the foundation: Schlemmer developed an own production process development team located in Germany, which supports the local team to improve the local production with focus on process capability and repeatability. Most of the extrusion lines were produced and improved internally. "We have to strengthen our efforts towards industry 4.0, but we are not rushing into at any costs. Our main attention is to have a profitable and a sustainable growth. It can take longer, but we want to get there with our own people". For 2020 Schlemmer is planning a turnover higher than 40 million euros.
(P) From the print edition
---
Trending Now