Nicolae Neagu, Hella Craiova: The whole automotive industry is facing a process of change and innovation
Posted On October 25, 2019
---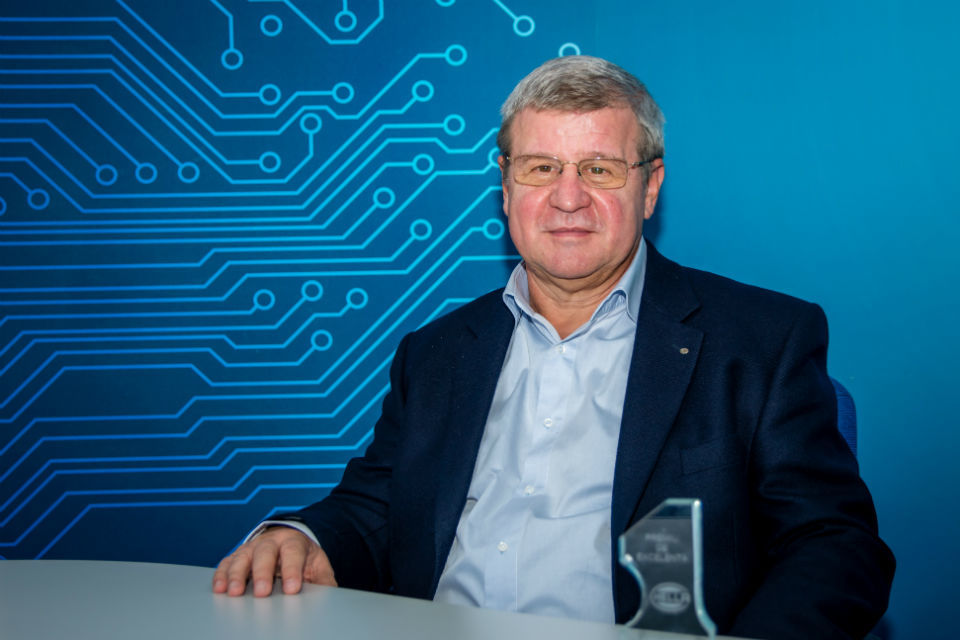 German group Hella is one of the most important automotive suppliers in the world, with some 39,000 employees and about 125 locations in 35 countries.
The company started its Romanian business back in 2005 with the opening of its first electronics site in Timisoara. About two years later, Hella opened two development centres in Timisoara (2006) and Craiova (2007). The company now has around 3,700 employees and three production facilities in Romania. Automotive Today talked to Nicolae Neagu, general manager of Hella Technical Centre Craiova, to find out more about the company goals and its projects.
What is your opinion on how automotive industry has developed in Romania in recent years?
Romania has a long history in automotive development. The first assembly line, for a well-known car producer, was set up for the first time in Bucharest in 1927.
And this activity developed continuously over the years, becoming now one of the most developed and "agile" industries in our country. The good news is that now, the automotive companies from Romania have more responsibilities and have diversified a lot their involvement. They are increasingly involved in innovation, design, development, and participating in the "creation" phase as well, not only in assembly or production.
What do you think about the perspective that Romania's automotive industry has on the short and long terms?
The whole automotive industry is facing a process of change and innovation – I dare say that it is in an "inflexion point" – in its development. The new trends like electrification, autonomous driving, digitalization, software as a product, are ever more present in our cars. And definitely, this is an opportunity for us. Due to the education and expertise we (in Romania) have in Automation, Artificial intelligence, and software development we can predict that the automotive industry has great prospects here, and for sure it will develop further in "numbers" and also in responsibilities.
Do you have innovative research, design, and development projects?
In partnership with our customers we are continuously trying to define the short- and long-term strategies, following and even influencing the trends in automotive development, in order to remain competitive in the market and grow further.
In Craiova, we are involved in design and development of products which contribute mainly to ensuring the "comfort" in the car… body control modules, closure control units, trailer tow modules, etc. Safety, cyber security, and environment-friendly products are words more and more present in our daily activity (and in our products, of course), offering the expected benefits to customers. We have to be up to date with the new technologies requested by the new cars: Ethernet, flashing (software updates) over the air, Cloud connectivity, and the like which will virtually transform the new cars more into "software objects", the software embedded in them making the difference within quite similar hardware platforms.
What is your investment plan for this year, but also on short and long term?
I said it several times: our biggest investment is our people! We grew a passionate and motivated team for which we constantly care, to keep and even to grow. Therefore, we are focused to maintain the current colleagues in our team and to attract new talent from the market. An important milestone for this will be the new building from Craiova where we will soon move, offering a modern environment for current and future colleagues.
What are your solutions for the human resources crisis in Romania?
Indeed, it seems that, in the labour market, at least in our field and in IT in general, the request is bigger than the offer. We are trying to somehow fill this gap by an active involvement in the educational "path".
Our first target is to keep the young talents in our region, to not encourage them to leave for abroad or even another town. Therefore, in partnership with the high schools and the university, we present them, starting from the high school, the possible roadmap that they could have: "high school in Craiova, toward a good faculty in Craiova, toward a top technology company also in Craiova". Our career path suggestion was well received also by the other IT companies from Craiova and now we are going to unify our efforts in this direction: keeping the qualified work force here.
We have also developed over many years an active partnership with the Craiova University, especially with the two faculties: "Automation, Computers and Electronics" and "Mathematics-Informatics".
We don't want to substitute the educational process, in general, but we try to involve the students in additional programs with the scope to give a practical sense of the theoretical knowledge they receive, and – why not? – to help them discover their vocation.
We are providing, as an example, in the university: workshops, common projects modelled upon "real" projects, internships, contests for students, diploma projects, academies, laboratories, and others.
Through sponsorships, we created three laboratories where the students can practice and develop their creativity.
Of course, all those activities are done with effort from our side. Theoretically this effort could have been sustained by the educational system. Even though we have a nice partnership with the university, I think that still there is room for improvement in their activity: a bigger flexibility and adaptation to the continuously-changing reality will help.
And last but not the least, in the larger scope, there should emerge a strategy in the education field, more transparent and sustainable. A strategy starting from understanding the opportunities and risks on the labour market will help.
What are the critical positions for the automotive industry? What are companies searching for?
Together with the new changes in the automotive industries which I briefly mentioned, we need, in design and development area, mainly software developers, but also other roles more difficult to find, as they are quite new: project managers, functional safety managers, cyber security specialists.
Do you think a dual-education system could be a solution for human resource problems?
Around 97 percent of our actual colleagues graduated University of Craiova, so the University is our main partner in developing our work force and we must keep this partnership as we further grow. But in our design and development field, an "invatamantul dual" / dual education system cannot be a solution. It might be in other areas like production. In my opinion, everybody should do what he knows to do. Let's engage the educational system to accomplish their role rather than become a substitute it. Of course we must help, but as I said, not to completely replace.
 What are the legislative changes in the last year that have had the greatest impact on the automotive industry?
Obviously, the changes in the tax legislation. The companies had to quickly adapt to the new rules which were not forecast. And in this field, we do not like surprises.
(From the print edition)
---
Trending Now
You may also like