Mercedes-Benz Romania partners with Engie Romania on electric mobility
Posted On January 13, 2020
---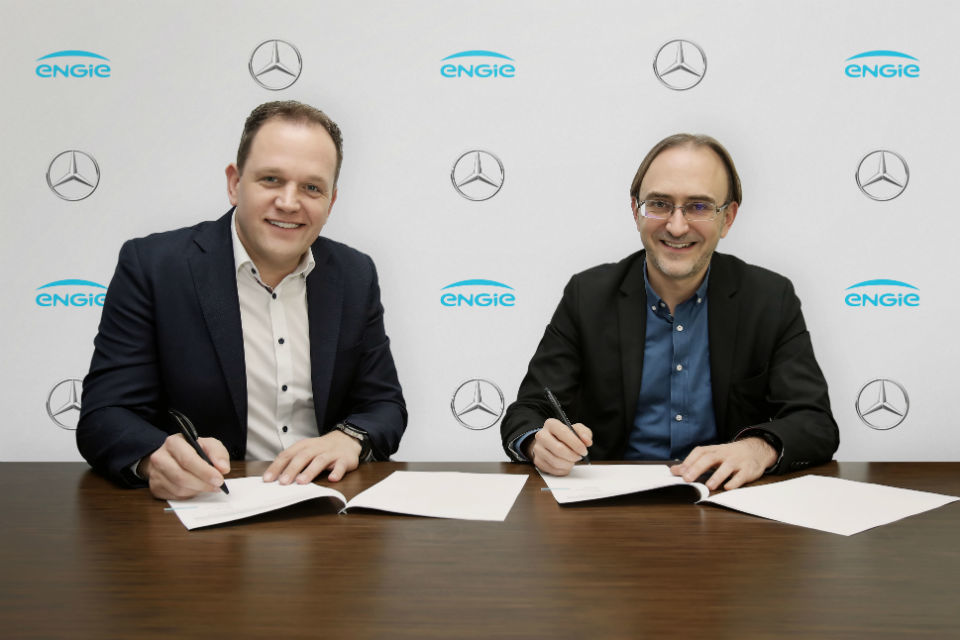 Mercedes-Benz Romania and Engie Romania announce a national partnership to promote the Elvi electric charging stations, produced by EVBox, a company owned by Engie, a world leader in the production of charging stations.
The partnership marks a concrete step to meet Mercedes-Benz customers and smart EQ customers who purchase electric cars or plug-in hybrids, facilitating them with the Elvi EVBox charging station for home use.
Those interested can benefit from an integrated package of consulting, installation, maintenance, online monitoring and technical assistance services for the electric station. Customers who also opt for a contract for electricity supply from Engie Romania will also be able to benefit from a subscription of e-mobility services with access to more than 160 charging points at national level, thus ensuring the charging in the public space of electric vehicles within the limit of approximately 3,000 kilometers.
"Sustainability is a part of the Mercedes-Benz strategy and is an important aspect of our corporate responsibility activity. We are pleased to take a new step towards electric mobility together with Engie Romania and to offer our customers a complete electric mobility solution," said Martin Schulz (photo left), General Manager Mercedes-Benz Cars Romania and CEO & President Mercedes-Benz Romania.
"Engie Romania is at the heart of its strategy to transition to zero carbon emissions, developing innovative and efficient solutions for customers, enabling them to become actors in reducing the carbon emissions generated by the means of transport. The partnership with Mercedes-Benz Romania is a concrete proof of this ambition to provide our customers with integrated solutions for access to cleaner energy," said Nicolas Richard (photo right), Marketing & Sales Director Engie Romania.
---
Trending Now